Win the complete Sykes collection on DVD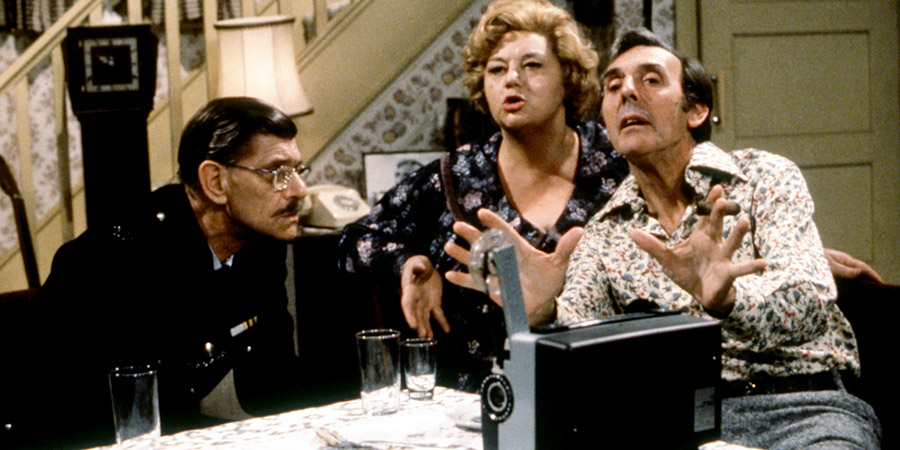 Between 1960 and 1965, Eric Sykes and Hattie Jacques starred as siblings in 9 series - 60 episodes - of sitcom Sykes And A....
Such was the show's popularity that, seven years after its demise, Eric and Hat returned in a slightly rejigged format: Sykes would prove equally as popular, running from 1972 to 1979, clocking up 68 episodes over 7 series in the process.
All 7 series will be released in one complete box set on Monday 26th June 2017 (RRP £89.99). Order from Amazon
The iconic comedy stars play "identical twins" Eric and Hattie, living together at 28 Sebastapol Terrace in East Acton, one of London's western suburbs. Eric has to suffer the slings and arrows of everyday life: something he invariably does with bad grace and obstinacy. With snobbish next door neighbour Mr Brown (Richard Wattis) and nosey local PC "Corky" Turnbull (Deryck Guyler) always on hand to help turn a drama into a crisis, it's no wonder Eric spends half his time fantasising and the other half coping with catastrophe.
Here is a clip from Series 1, in an episode guest starring Sykes's good friend, Peter Sellers.
Now for the very first time, the complete Sykes collection is being released in a 12-disc box set from Network.