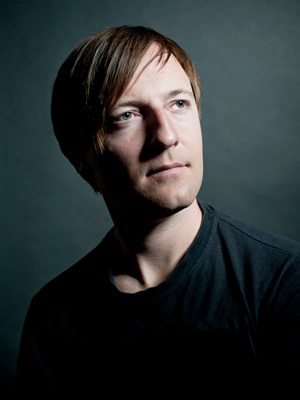 Andrew Maxwell talks about his time performing on Russell Howard's Stand Up Central...
Hi Andrew. Did you enjoy your performance on Russell Howard's Stand Up Central?
It was great fun, and a really good venue. You can record in a TV studio, but they are much better for panel shows. For stand-up you need somewhere with a bit of atmosphere, so it was a great choice of venue.
What was in your set?
Ahhh you can't ask a comedian about his set - you will have to watch!
What was it like performing alongside Russell Howard?
I have known Russell a really long time; he is a very upbeat positive guy who really loves comedy. You would think that would be the case with everybody, but it isn't. He has a really positive energy so it is nice to perform with him.
Is that what attracted you to take part in the show?
I haven't seen Russell in quite a while so I knew that the whole show would have a nice warm vibe to it. That's what he brings to it, it was his audience and his crowd so of course people on the same vibe as him. Young, happy enthusiastic people!
How does it differ performing for such an intimate audience compared to your usual venues?
They all have their pluses and minuses. Sometimes it's nice to walk out onto the really big stage, get your swag on and float around the stage enjoying the big time. The downside is that you don't hear laughter; it doesn't sound like laughter from the stage or to the performer, just growling. You wait to do the next gag, which you have worked on before because you don't try new stuff in front of 3,000 other people!
Venues like The Electric Ballroom, which was around 300 people, was much more like a club vibe and you can see everybody's faces and hear the laughter; you have an intimate connection with the crowd. It's the best of both worlds on Russell Howard's Stand Up Central - the intimacy of a club gig, but the set was nice and big.
Does it add to the pressure when you know the show is being recorded for TV?
No, not at all. At this stage - after recording so many shows for England, Australia, Ireland - you like to be in the hands of a passionate and enthusiastic production team. Russell is a massive comedy fan so last night was nice because he was backstage chuckling away at the sets, so it was a great place to be.
How did you first get into comedy?
I was the class clown. I was a pain in the arse. I distracted every single class I was ever in. My earliest memories are making my teachers laugh and also tell me off! Then my teachers told me when I was 16 'you should give it a go! Try comedy!' Then I went from there...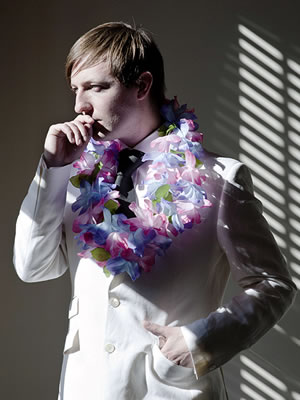 Which comedians have particularly influenced or inspired you in your career?
Growing up it was Billy Connolly and Dave Allen. Then I got into Richard Pryor and Monty Python as I was starting off, then various British, Canadian and Irish comedians.
My all time favourite comedian is a friend of mine who passed away a few years back, Patrice O'Neal. Sadly he didn't leave a huge body of work. There is a stand-up show he did called Elephant In The Room which is the funniest stand-up I have ever seen. When I miss him I have a watch of that and laugh my bollocks off! He was a very funny and mischievous man.
How do you deal with audience hecklers?
I am so fascinated by them. They are strange people... Ultimately what they all have in common is they are all massive optimists! They think that they are going to stump the comedian. It is like people that think they are going to win in the casino - the odds are insanely low.
I must have done 4 - 5,000 gigs... and they never stop me. They are pissed, I am sober; they are shouting, I have a microphone; they are in the darkness, I have stage lighting; they are being disowned by their friends; I have security moving towards them.
Over the years some hecklers are beautifully timed and have come up with a cracking line, really got it into the back of the net so I have laughed too because let them enjoy the moment and then crack on. Let me tell you, they ain't got two lines. So often it happens, they get over excited and go in again and it just stinks! Nothing to be threatened by, it is part of the love of stand-up.
Do you have any tips for up and coming stand-ups?
Straight away, don't forget that you are the joke. When you see people who lose the crowd, it is because if they show a flicker of self regard then you are done for. You have to remember that you are the joke; you need the affection and attention from absolute strangers. Even if you are really edgy comedian, a double act or use props, your style is irrelevant... you are the joke! Just remember that, and if a routine goes wrong just go with it, you are an idiot that wants the attention of strangers!
Will you be watching when the show goes out on Comedy Central?
It is a little bit nerdy, but I keep all the shows I am on, on my Sky Plus; a digital scrap book of what you did. I watched the other guys who were on the record with me from the wings, but I would like to watch that again. I will definitely watch the series because it looked like a really nice and slick show. Nice angles, shots and close up - I'm defiantly going to have a watch!
Andrew Maxwell performs on Russell Howard's Stand Up Central, Wednesday at 10pm on Comedy Central.