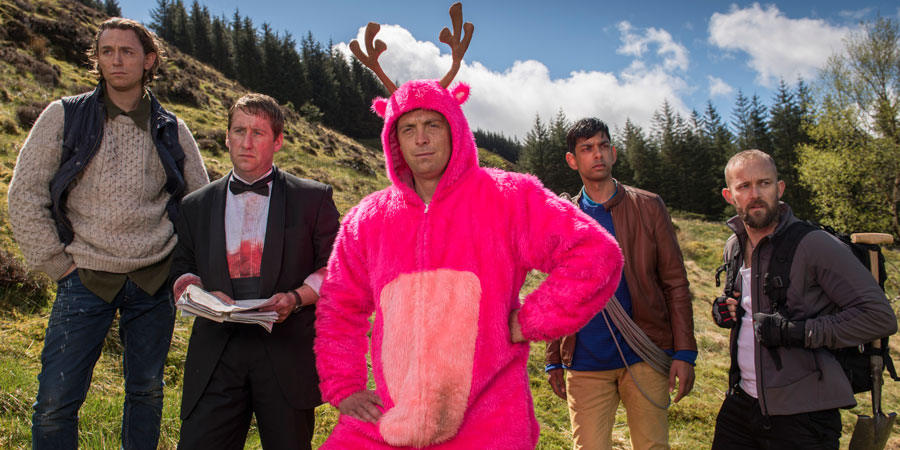 Series 1, Episode 2
The ever-diminishing group of friends are joined by a suspicious latecomer, who splits loyalties and leads them deeper into danger.
Further details
Trapped in the home of their would-be assassin, the stag party is divided over its next move until a resourceful gate-crasher arrives and offers to lead them to apparent safety - only to divide them further and cause more secrets and blood to be spilled.
Notes
Aitken (Tim Key) appeared in the credits for this episode but only appeared in the opening re-cap montage.
Broadcast details
Date

Saturday 5th March 2016

Time

9pm

Channel

Length

60 minutes
Repeats
View more broadcast data
This content is exclusive to
BCG Pro subscribers
and
BCG Supporters
. Join them and get extra features including this episode's audience figures and further repeats data.
Already a donor or subscriber?
Sign in
Cast & crew
View related press