Samantha Spiro describes Semi-Detached as a "silly, frantic rollercoaster".
What can you tell us about Semi-Detached?
Each episode is in real time following Lee's character - Stuart - on a farcical nightmare around the cul-de-sac where we all live.
What appealed to you about the series?
I loved the writing by Oliver Maltman and David Crow. I snorted embarrassingly loudly on the tube when I read the pilot episode. It was also the idea of it being in real time, the energy that comes from that is compelling.
How would you describe your character?
Kate is Stuart's first wife. We first meet her when she is canvassing to be a Tory MP. She doesn't suffer fools, but weirdly married two of them.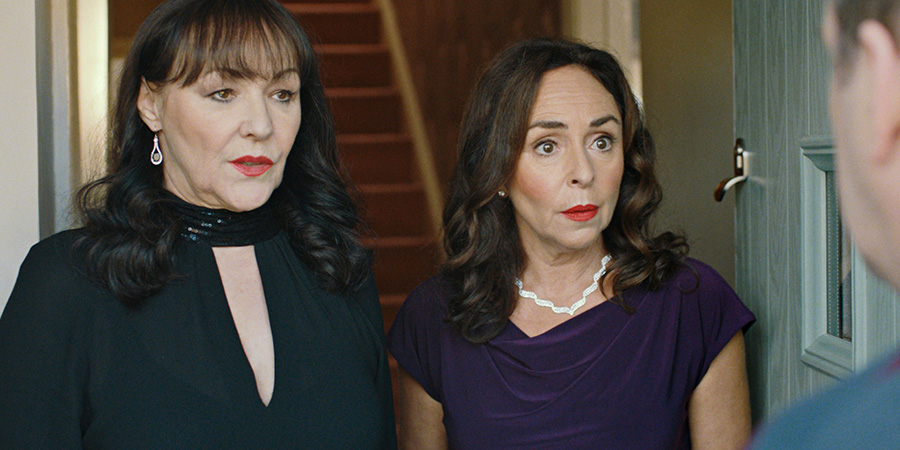 Do you have any highlights from filming?
One of many highlights that comes to mind was when Stuart and Kate were stuck in a toilet on a ferry when Stuart's IBS was playing up.
What can viewers expect from the show?
Lee Mack probably giving his funniest performances ever and the rest of us trying not to laugh.
How would you describe Stuart and Kate's current relationship/situation?
Well, it shifts and grows throughout the series. Stuart drives Kate mad because he is a total loser and screws everything up. Somehow though, she still kind of loves him. Maybe she feels sorry for him? Maybe she is slightly jealous of April (who is quite a bit younger)?
Can you describe the show in three words?
Silly, frantic rollercoaster