Tuesday 13th March 2018
TV Schedule
This is the TV schedule for Tuesday 13th March 2018.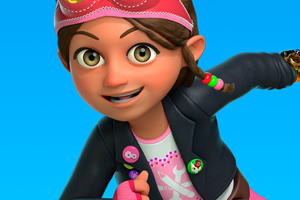 Episode 2 - Marmalade Mayhem
Bitz is excited to be serving her yummy Bitz mix marmalade to lots of hungry customers at the Jungle Cafe.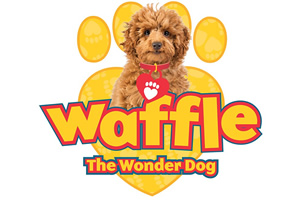 Episode 12 - Waffle's Day Out
AJ takes Evie and Anaya swimming, but Waffle must stay at home with Simon. Refusing to miss out on the fun, Waffle begins an adventure of his own and sets off to find Evie.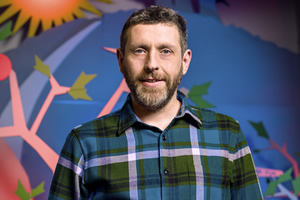 Series 5, Episode 1 - Like Top Gun All Over Again
In the first episode, Dave explores whether a knock-off can ever be as good as the real thing. For Dave, this involves examining DVDs, baking and his favourite band, Bucks Fizz...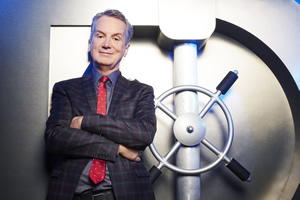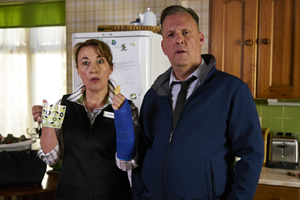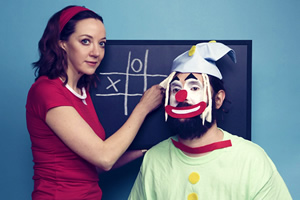 Episode 4 - The Yorkshire Television Disco Dancing Championships
Diane Morgan and Joe Wilkinson affectionately parody a television disco dance championship.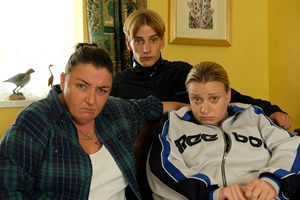 Series 2, Episode 2 - Threatening Letters
Kerry starts to receive some threatening letters that cause her to feel unsettled within the village. Thankfully, Kerry's neighbour, 'Big' Mandy Harris, is on hand to help and advise. Kurtan takes a labouring job with Kerry's father, Martin, and learns some invaluable life lessons.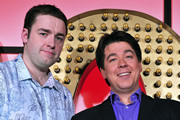 Series 5, Episode 1 - Jason Manford and Michael McIntyre
Northern funny man Jason Manford acts as host, and the comedy sensation of 2009, Michael McIntyre, is his very special guest.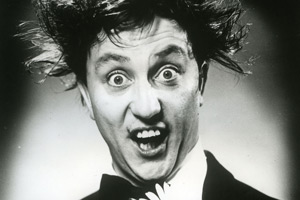 Definitive documentary about the career of Ken Dodd, featuring an interview with the comedian.