See Also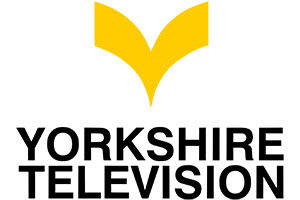 Yorkshire Television's 1974 run of comedy pilots was, unlike most other such seasons, untitled, but introduced the viewing public to two particularly notable characters: Rupert Rigsby and Selwyn Froggitt.
Sitcom about the residents in a North London 'guest' house.
A two part documentary about the sitcom Rising Damp.
Comedy about the misfit residents of a lodging house, their landlord, and the ex-water board official who moves in to try to bring some order.
Thora Parker runs a boarding house for showbiz folk and the comings and goings of her boarders cause her problems galore.
Young and inexperienced couple Geoffrey & Beryl have differing views on what is acceptable before marriage.
Henry Willows is more than happy with his life of almost solitude until Matthew, his 18-year old son turns up, and wants to move in permanently.
Documentary examining how society's attitudes towards sex and sexuality since the 1950s have been reflected in sitcom.
Alexander Armstrong presents the results of a poll of those in the comedy industry to name the best sitcoms ever made.
Feature film based on the TV sitcom of the same name, featuring Ronnie Barker and the regular cast in the classic prison comedy.
Roy Figgis, Norman Binns and Archie Glover are long-term residents of the NHS. Despite this, they never fail to get themselves into trouble.
Film adaptation of the popular ITV sitcom. Middle-aged Rigsby plays landlord to college tutor Ruth Jones, medical student Philip and art student John.
Norman Tripper's best intentions as manager of a small London supermarket are constantly thwarted by the lazy, useless bunch of losers he employs.
Sitcom about the owner of a seaside café, and an asylum-seeking African doctor.