Red Dwarf is back! The new episodes see the ship's crew visit various destinations in the universe. However, do you think Rimmer, Lister, Cat and Kryten are aware they also exist in a parallel Lego universe?
Red Dwarf fan Bob Turner has added a design to the Lego Ideas website featuring our favourite space-based sitcom characters. The project has already gained nearly 7,000 supporters, and just needs a few thousand more now to be considered by the bricks-based company as a potential official product.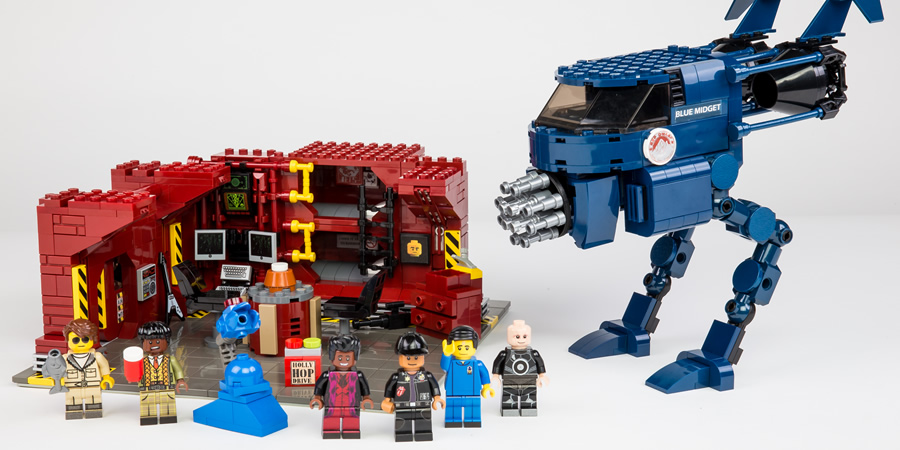 Given the detail seen in these pictures, it's surprising to hear that this is the first set Bob has ever designed.
Speaking to BCG, he says: "I loved playing with Lego all the way through my childhood and got back into it last year by fully restoring and selling my old sets from the 80s/early 90s. It was then I discovered Lego Ideas.
"I was always a fan of Red Dwarf and I still have the full collection of VHS tapes! Some of which are signed by the main cast, as I have met some of them at the Manchester Comic-con."
Bob put his Lego and Red Dwarf passions together to create the prototype set pictured here, which uses Minifigures models alongside his own models. He explains: "I was gutted when I discovered that a company had already designed Red Dwarf Minifigures online - in fantastic detail, but upon reading the Lego Ideas rules ['No Minifigure-only projects'] I thought 'Why not design the quarters and ship and ask the company if they want to provide me the Minifigures and be partners on the project?'. I emailed them and waited in anticipation... I couldn't believe it when they agreed!"
In total, the project took an epic 7 months to plan and build.
Bob explains: "With the crew quarters décor changing from series to series I had to decide which series would look best, but still try to stay loyal to the fans and also see what was feasible to make using Lego. I went online and took a screenshot of every single image I could find of the sets, ships and props.
"After much deliberating I decided on the last series (Series X). I thought it would look great in Lego's dark red. Then I decided to make the Blue Midget, Holly Hop drive and the male incarnation of Holly, to stay loyal to the old school fans out there.
"Sourcing the parts was a nightmare, dark reds and dark blues are some of the rarest bricks, and I was limited as Lego only made certain bricks and pieces in those colours. I literally had to scour the internet to find them, a lot of the time purchasing from companies abroad."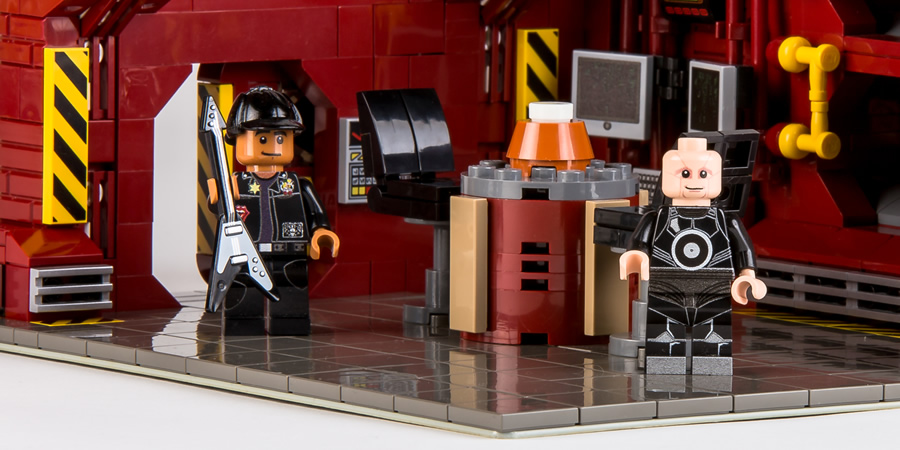 Bob works full time as a Sales Manager, and thus this set was designed in his spare time "in the box room (man cave) of my house!"
As can be seen from the pictures below, the set includes the iconic bunk beds used by Lister and Rimmer, a sliding airlock door and even one of the ship's mischievous Skutters.
Head to Lego Ideas to show your support for the project.
More pictures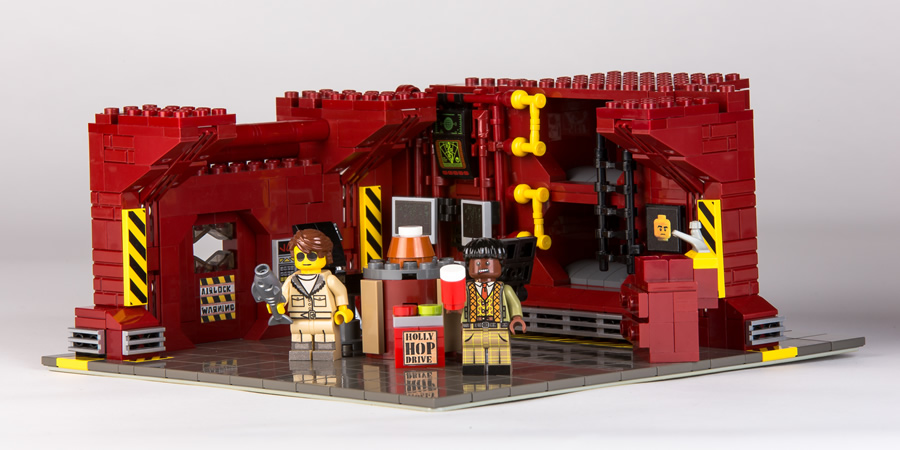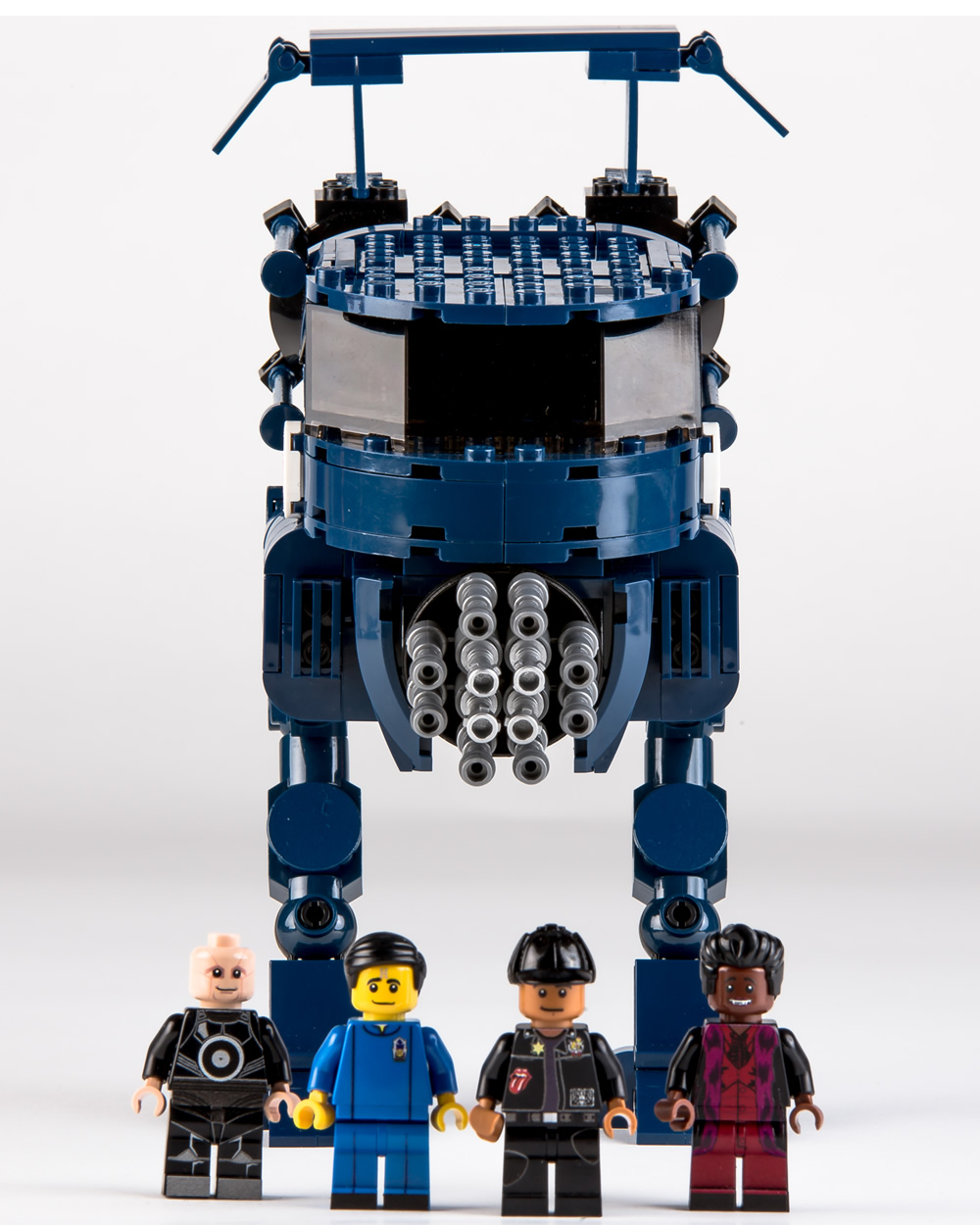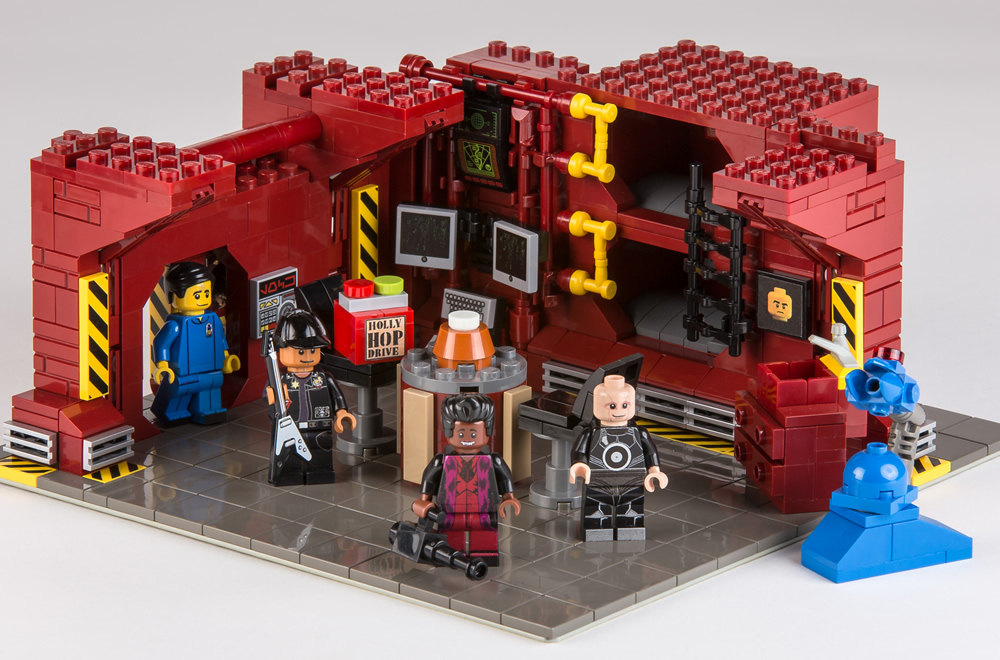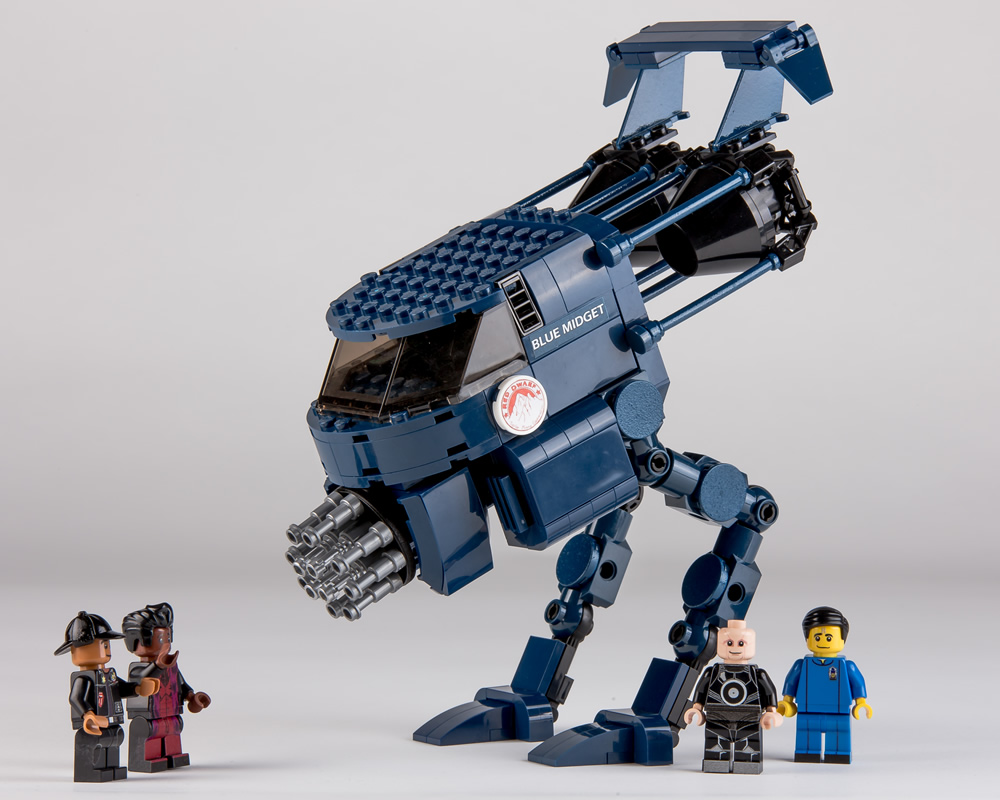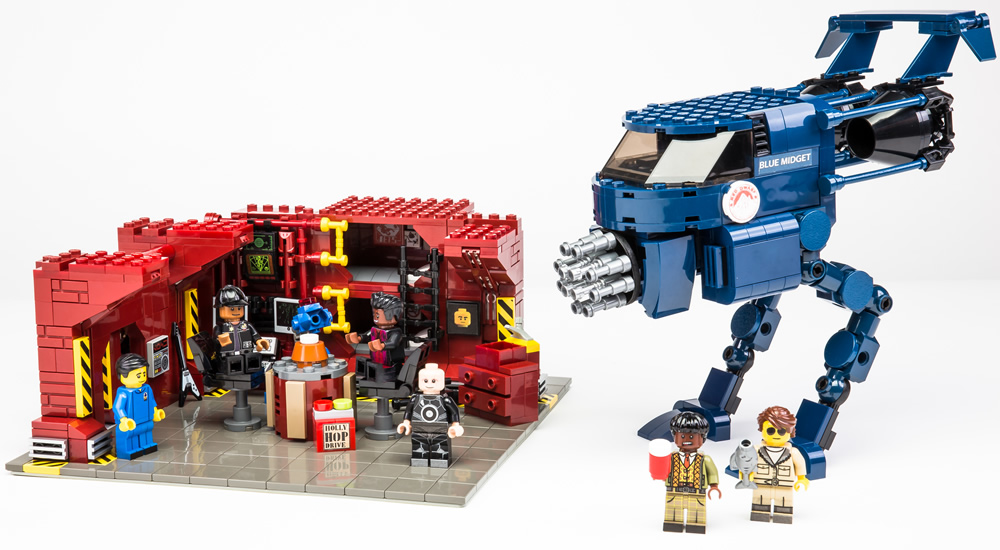 Making Of pictures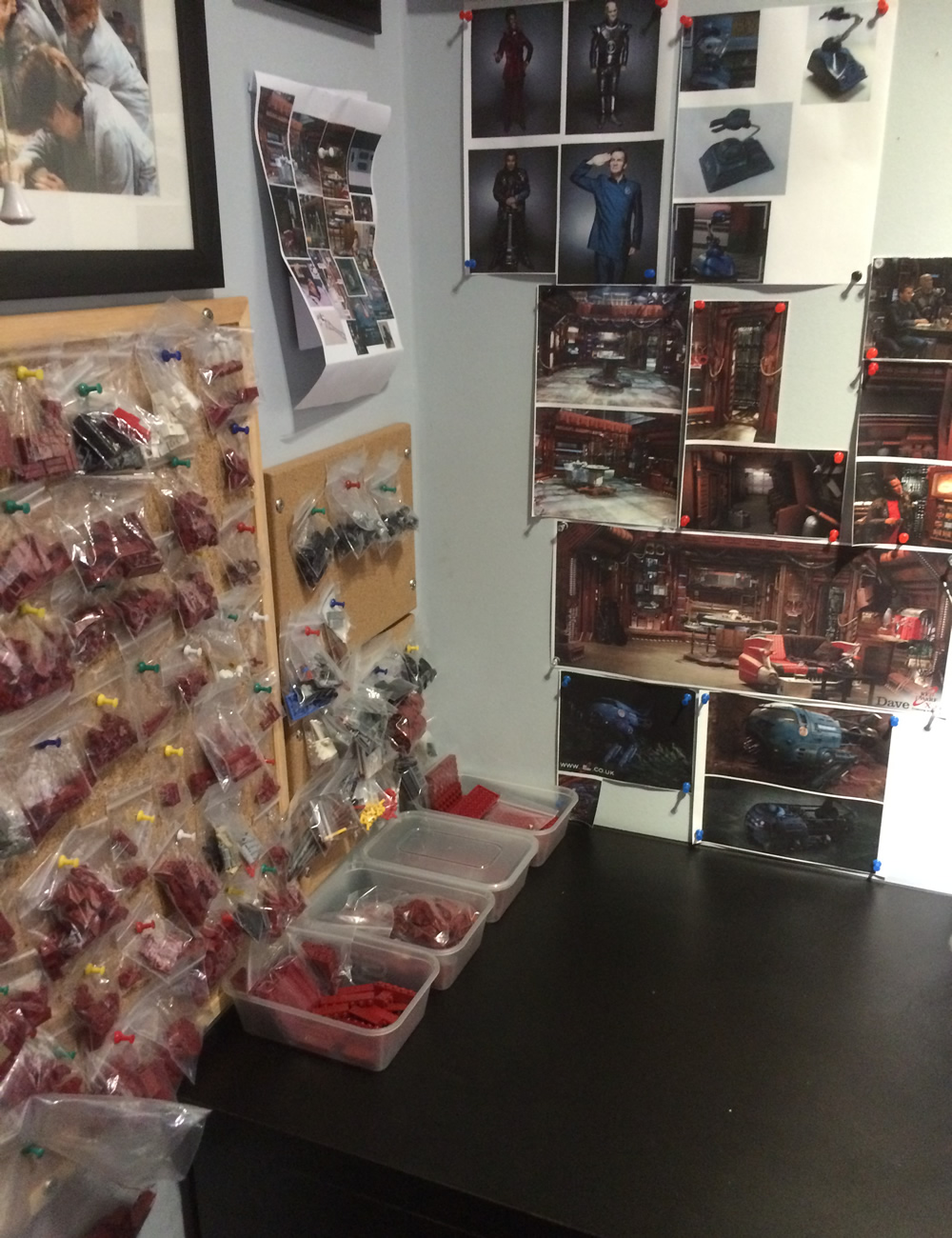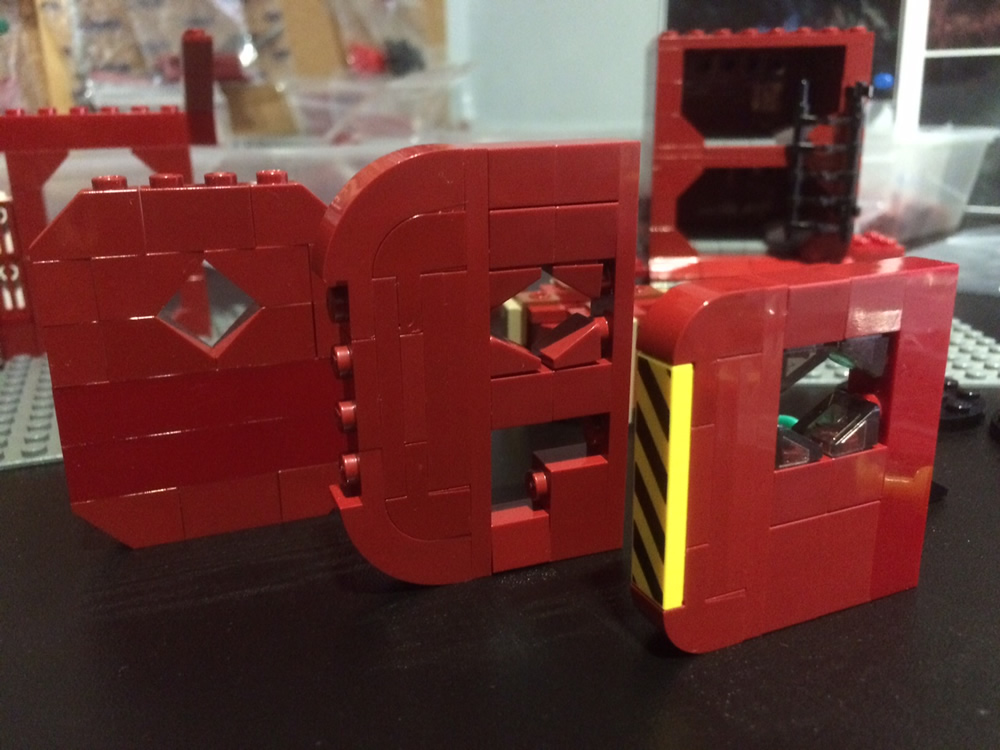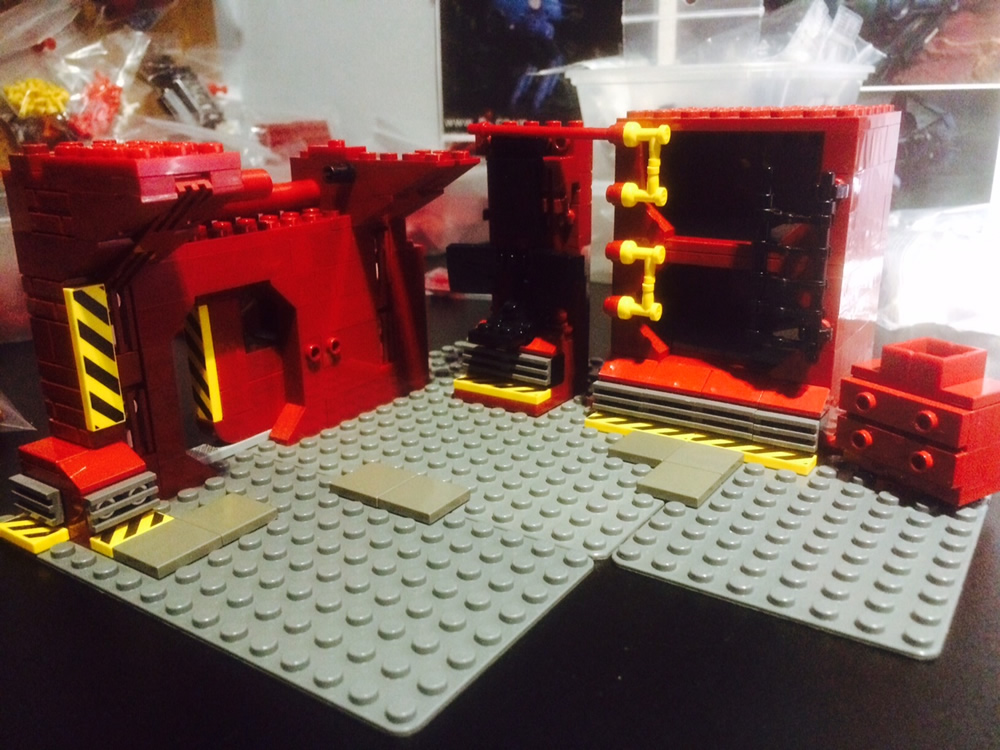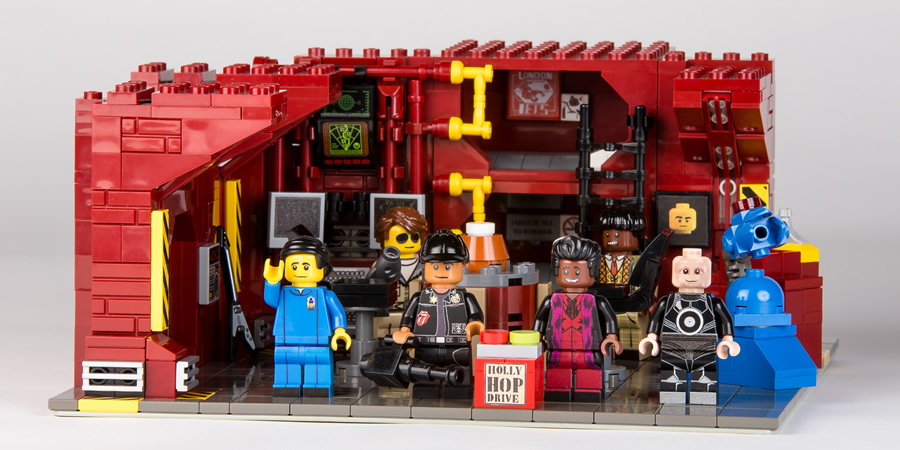 Red Dwarf XI on TV
Red Dwarf XI starts on channel Dave on Thursday 22nd September at 9pm, or you can watch it online now. Here is the trailer:
Published: Wednesday 14th September 2016