A fan of Red Dwarf has designed a Lego version of one of the show's sets.
Leigh Hadfield used over 400 pieces of Lego to recreate the Red Dwarf's sleeping quarters. His design - which also features mini versions of Lister, Rimmer, Kryten and Cat - includes the iconic bunk beds and even a 'fully functioning' rotating toilet.
The design has been posted on LEGO Ideas, a website on which any design which manages to amass over 10,000 votes is considered by the company, with the possibility of becoming an official set.
The description of the design sets the scene: "Lister is playing his guitar. Rimmer is putting him on report for playing his guitar, the cat is looking for his little fishy and Kryten is cleaning. The scutters are repairing the holly hop drive and Talkie toaster is trying to figure out why a diet of nothing but toast is a bad thing."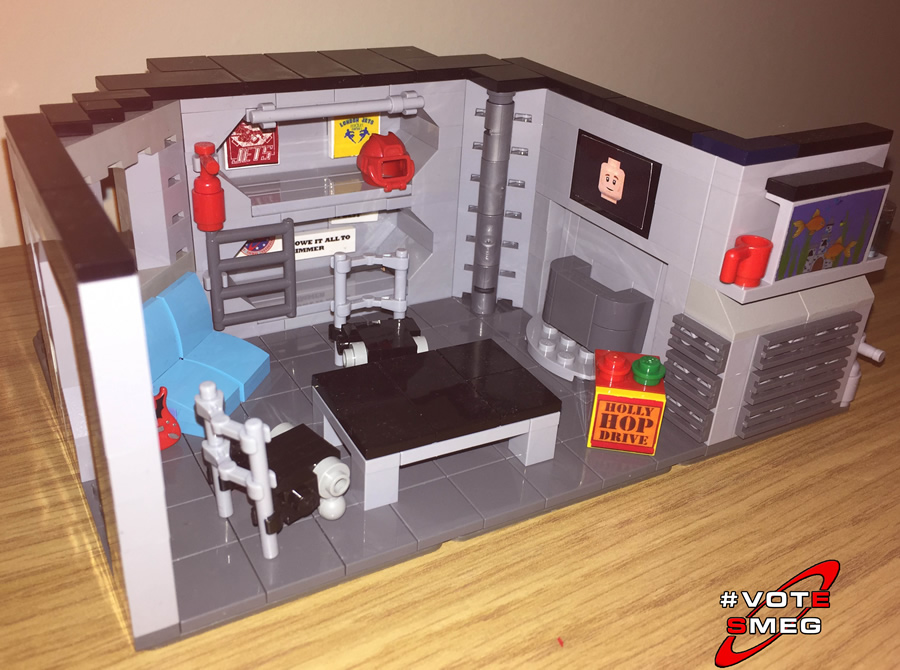 Designer Leigh Hadfield has been a long-time fan of the sci-fi sitcom. Speaking to British Comedy Guide, he says: "My sister and I used to venture to car boot sales looking for old Red Dwarf video tapes. The first one we got was Stasis Leak, which had me in stitches for weeks, and still does."
Leigh has recently got back into building Lego sets after getting a job with TT Games. He explains: "It's a brilliant place to work and really sparked my interest in Lego. The set is a result of me wanting to better myself at work." Speaking about the design process, he adds: "I got the concept in a few days then spent a couple of weeks tweaking it."
Fans who want to see the Red Dwarf set become reality should head to the LEGO Ideas website and vote for the design.
This design comes ahead of Red Dwarf returning to television. Dave has recently filmed Series XI and Series XII. The six-episode 11th series is to be shown later this year, with Series 12 scheduled for 2017. Talking about the rebooted TV series, Leigh says: "The new stuff has been really good so far, and I'm looking forward to the new series."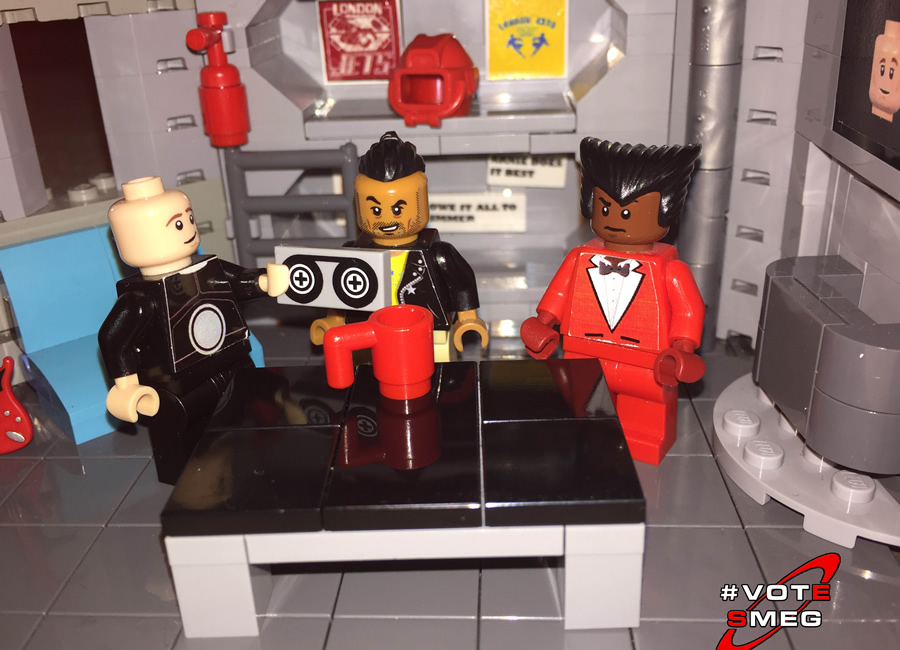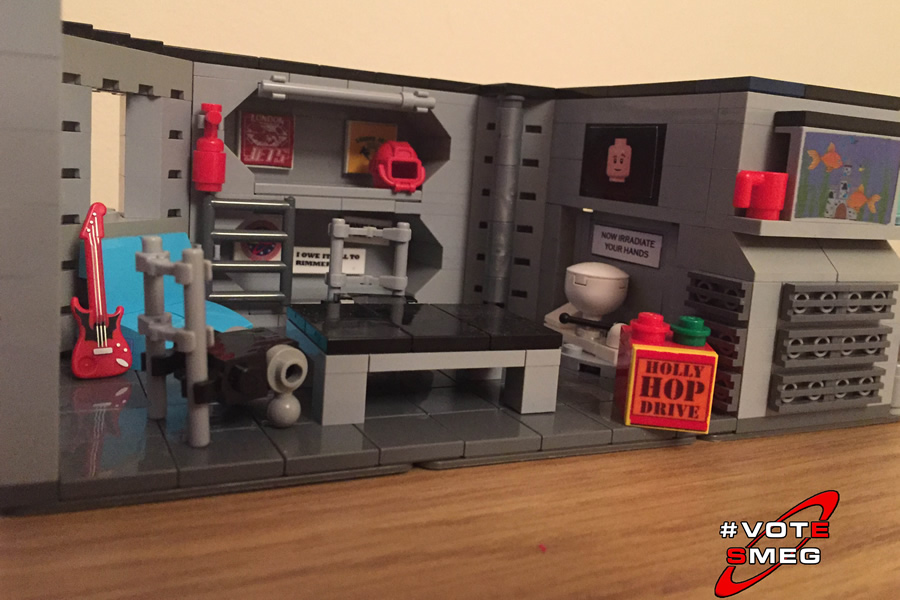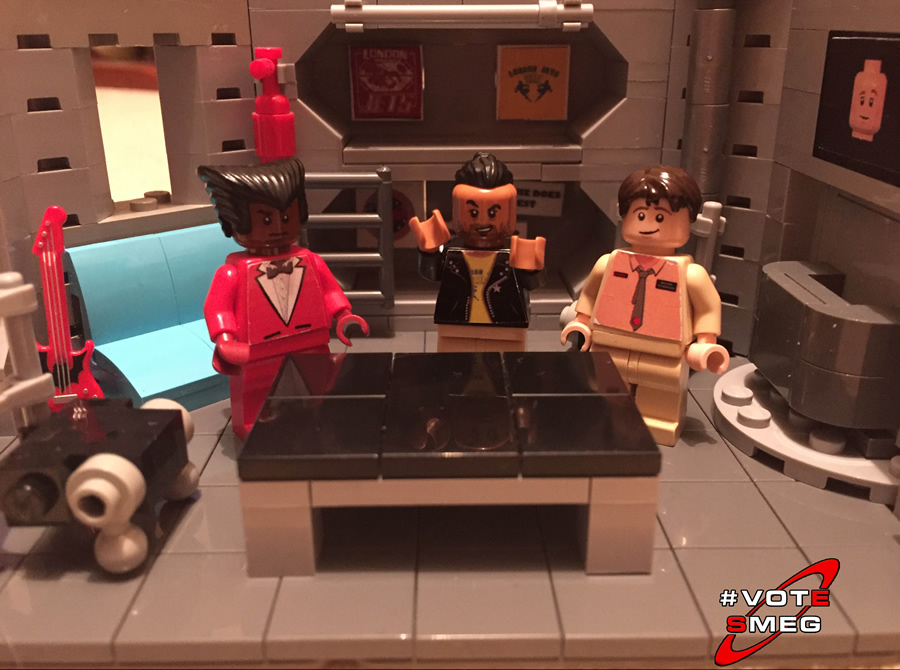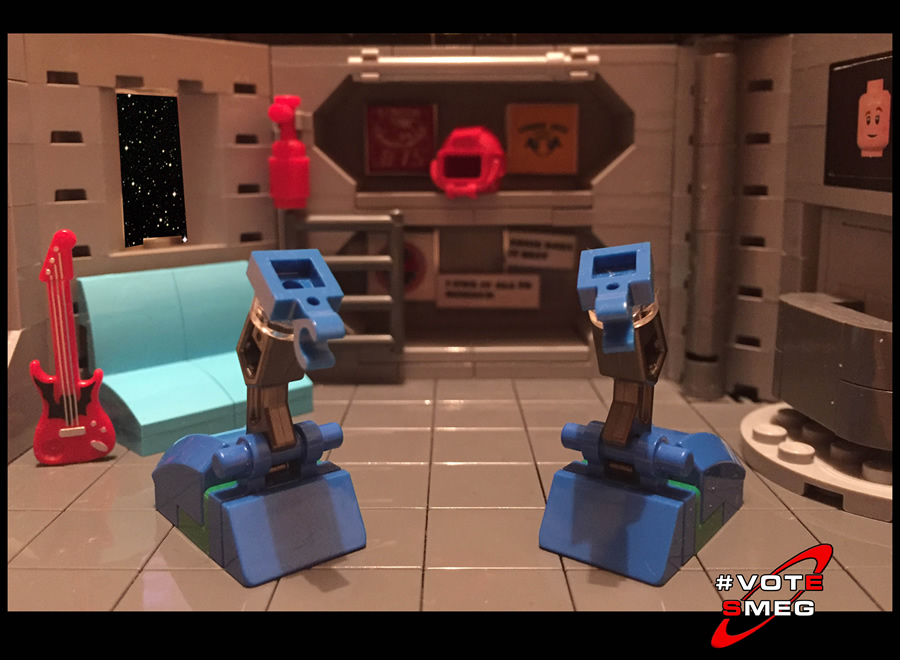 Published: Wednesday 18th May 2016