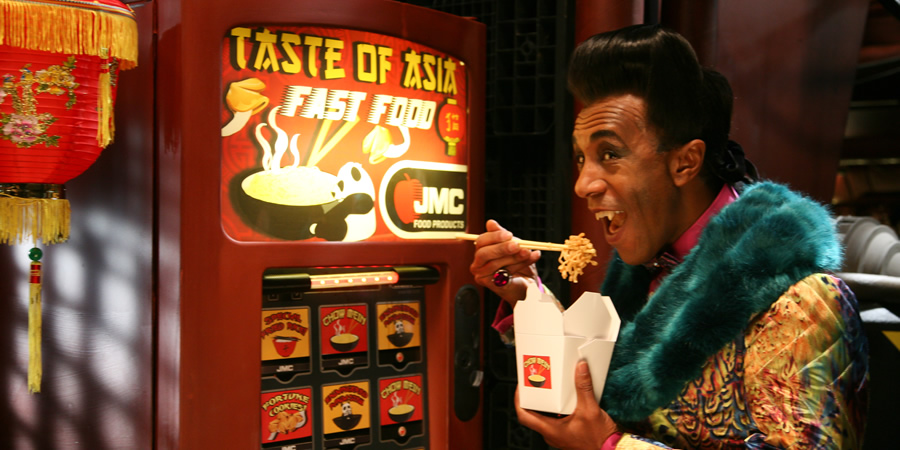 Series X, Episode 2 - Fathers & Suns
Every year Lister sends himself a Father's Day card to celebrate the fact that he is his own father. However, when Rimmer points out he's been a lousy father to himself, Lister decides to do something about it.
Full synopsis
Meanwhile, Rimmer and Kryten install a new computer, the beautiful, but lethally logical, Pree. What could possibly go wrong?...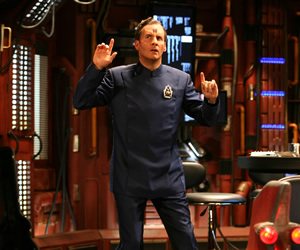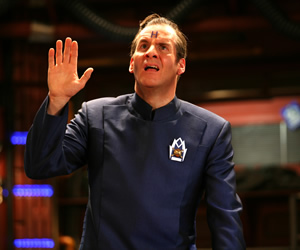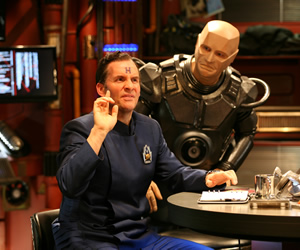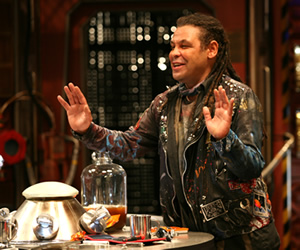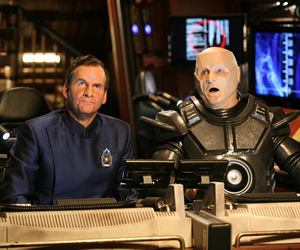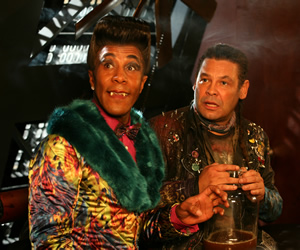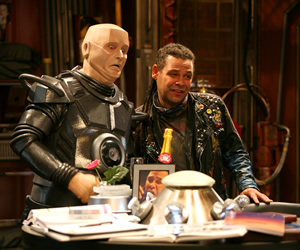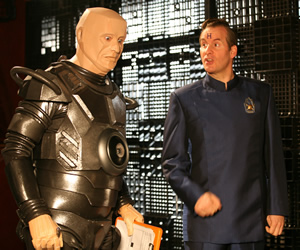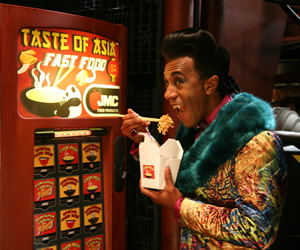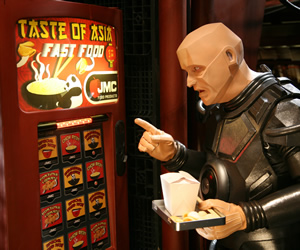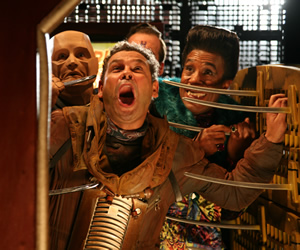 Broadcast details
Date

Thursday 11th October 2012

Time

9pm

Channel

Length

40 minutes

Ratings

1.13 million viewers (5.00% audience share)
Repeats
Thursday 11th October 2012 at 11:35pm on Dave
Saturday 13th October 2012 at 10:00pm on Dave
Wednesday 17th October 2012 at 8:20pm on Dave
Saturday 10th November 2012 at 9:40pm on Dave
Saturday 16th February 2013 at 9:40pm on Dave
Thursday 4th July 2013 at 9:00pm on Dave
Thursday 4th July 2013 at 11:40pm on Dave
Saturday 1st March 2014 at 9:40pm on Dave
Monday 26th May 2014 at 12:40am on Dave
Monday 26th May 2014 at 3:40pm on Dave
Sunday 4th January 2015 at 8:40pm on Dave
Sunday 1st May 2016 at 11:10am on Dave
Saturday 7th January 2017 at 7:40pm on Dave
Saturday 22nd April 2017 at 12:00am on Dave
Saturday 22nd April 2017 at 7:40pm on Dave
Thursday 22nd June 2017 at 2:00am on Dave
Saturday 23rd September 2017 at 7:40pm on Dave
Cast & crew