Series C, Episode 6 - Cockneys
Further details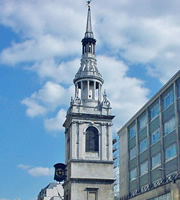 Extra Tasks
- Any flamencos (dancers, answers) given in Pyong (yang, slang) score Barney (Rubble, double).
- Each panel is given a cut-out of a catfish and some stickers. They have to places the stickers where they think the catfish has taste buds. The answer (with points given to Rory) is that it has taste buds all over its body. A catfish is basically a swimming tongue.
Topics
- The original purpose of cockney rhyming slang was for criminals to disguise what they were saying from policemen. The word "Cockney" means a "Cock's egg" - i.e. something you cannot trust, like an egg laid by a cockerel.
- In the Cherokee language, "Cherokee" is pronounced "ah-ni-yv-wi-ya". The Cherokee, like other languages such as Chinese, cannot pronounce "Ch".
- Giant sequoias have bark four feet thick, but have tiny seeds. Therefore, they need forest fires to clear all over trees and to burst the seed shells in order to grow.
- Tangent: Giant sequoias are the fastest growing trees on Earth. The fastest growing plant is kudzu. It is so fast that it is the only plant measured in miles per hour in its growth.
- Everyone uses coal to brush their teeth. Coal is used in nylon, which is used to make the bristles in toothbrushes. (Forfeit: No)
- Nylon was originally called "No Run". The name was given by its inventor Wallace Carothers, working for DuPont. (Forfeit: New York & London)
- Quite interesting information on Chelmsford:

- It was capital of England for five days in 1381 during the Peasants Revolt.
- It is the only town in England to be named after Julius Caesar.
- Charles Dickens called it, "The dullest and most stupid spot on the face of the Earth."
- Marconi set up the first radio factory in Chelmsford.
- It has the largest burns unit in Europe.
- The MP for Chelmsford West, at the time of recording, was Simon Burns - nicknamed "Third Degree Burns" because he got a third class degree at university.
- Tangent: Rory starred and co-wrote a sitcom called Chelmsford 123, set in Roman Britain. During the time it was set, Colchester was capital of England.
General Ignorance
- Barbara Streisand, and for that matter everyone in the world, has eaten their moustache and pooed it out. When people are babies in the womb, they are covered in hair called "Lanugo", which is then shed, eaten, and become the baby's first stool.
- If Stephen was to strip Alan and cover him with gold paint, Alan would become very hot because he could not sweat. (Forfeit: He'd die)
- Tangent: Other errors made in Bond novels include the claims that homosexuals cannot whistle and that junior Sumo Wrestlers, by massaging the appropriate muscles, can force their testicles to re-enter the body via the inguinal canal.
- Humans have between nine and twenty-one senses. Apart from the five obvious ones, other senses are said to include heat, pain, balance and body awareness (such as closing your eyes, putting your hand out and still being able to tell where it is). (Forfeit: Five)
- According to the Bible, the oldest person is Enoch, because he never died. Instead, God "took him". (Forfeit: Methuselah)
Deleted scenes
- There can be snowflakes which are identical. About one litre of snow contains a million snowflakes. (Forfeit: No two are identical)
- Hangman William Calcraft should not be confused with William Carstares, the last man in Britain to be tortured by thumbscrews, or with Hollywood entertainer William "Billy" Crystal. Crystal is what snowflakes are made from.

Scores
- Bill Bailey: 3 points
- Rory McGrath: -1 point
- Phill Jupitus: -12 points
- Alan Davies: -19 points
Broadcast details
Date

Friday 28th October 2005

Time

10:30pm

Channel

Length

30 minutes
Cast & crew
Supporters and subscribers get more
Additional content and tools are available across the site for Supporters and BCG Pro subscribers. On this page you can:
Broadcast details of 46 further repeats of this episode
This episode's inital overnight ratings
Already a donor or Pro user? Sign in