Series B - Birth
Further details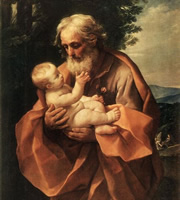 Themes
- Each member of the panel is given a cracker with a question in it.
- In General Ignorance, Stephen and Alan swap places, with Alan asking the questions.
Topics
- Helium, which makes balloons goes up, changes the timbre of the voice, making sound travel faster. The frequency changes, not the pitch. (Forfeit: Makes it go up) Correction: Frequency and pitch are the same thing. It is the wavelength that increases.
- Tangent: It was hoped that this could be proved by getting the panel to sing on helium, but Health and Safety prevented it.
- The link between Santa Claus and emperor penguins is that they only come once a year. Santa Claus delivers presents to good children one a year and emperor penguins have a terrible sex live, with the male ejaculating sperm only once a year.
- Tangent: Aristotle believed that you should always face north when making love, because it helped conception.
- If you want to live for eight years longer whilst still smoking, become a eunuch. Smoking takes five years off your health expectancy on average. However, removing your testicles adds thirteen years onto it.
- Italian barbers used to perform castrations, so that young boys could become singers. The Castrati were people who sang with very high voices because they were castrated.
- There were no animals present at the birth of Jesus. The only reference to animals in the Nativity is Jesus being born in a manger in Luke's Gospel. St. Francis of Assisi created the idea of having model nativity sets with animals in 1223. (Forfeit: Ass; Camel; Cow; Sheep)
- The Bible does not state there were three wise men or kings. They were priests who just brought three gifts along. It does not say that there were three, or even if they were men.
- Tangent: Stephen talks about doing an interview with the President of Uganda and meeting David Frost.
- Herod's wife was called Doris. (Forfeit: Mrs Herod) Correction: Doris was Herod's first wive. He had ten wives.
- Jesus grandmother, St. Anne had seven heads. This is known because at one point, the Church recognised seven different heads, all claiming to be that of St. Anne, as her head.
- If you want to die and come back to live after three days, you want to be a water bear (also known as a "Tardigrade"). They are creatures that can survive almost anything, including poisoning, radiation, dehydration, pressure etc., by putting themselves in suspended animation.
- Tangent: Stephen claims if he could have a super power, it would be invisibility. Alan says he would like to have no bodily smell.
- The coldest place in the universe is in Louisiana, where scientists have created an iron bar a fraction above absolute zero. The only way a colder temperature can exist is if it has been created by an alien race in some other part of the universe. Correction: Since this show has been recorded, the coldest place in the universe is a lab in Helsinki, which cooled rhodium to a tenth of a billionth of a degree above absolute zero.
General Ignorance
- Thomas Sørensen plays in goal for Aston Villa.
- Mozart's middle name was Wolfgang. (Forfeit: Amadeus)
- There are six different states of matter (Solid, Liquid, Gas, Plasma, Bose-Einstein condensate and Fermionic condensate). (Forfeit: Four)
- In the Northern Hemisphere, water drains in whichever direction you want. (Coriolis effect)
- When penguins in the Falkland Islands see jets they move away from the noise. (Forfeit: Fall Over)
- There are no sacred animals in India. The term "Scared" is a Christian one and therefore does not really apply to India. (Forfeit: Cow)
Scores
Rich Hall: 7 points
Mark Steel: 2 points
Phill Jupitus: -3 points
Alan Davies: -52 points
Stephen Fry: -56 points
Broadcast details
Date

Friday 17th December 2004

Time

10:30pm

Channel

Length

30 minutes
Cast & crew
Supporters and subscribers get more
Additional content and tools are available across the site for Supporters and BCG Pro subscribers. On this page you can:
Broadcast details of 60 further repeats of this episode
This episode's inital overnight ratings
Already a donor or Pro user? Sign in