Win Q Volume 1 on DVD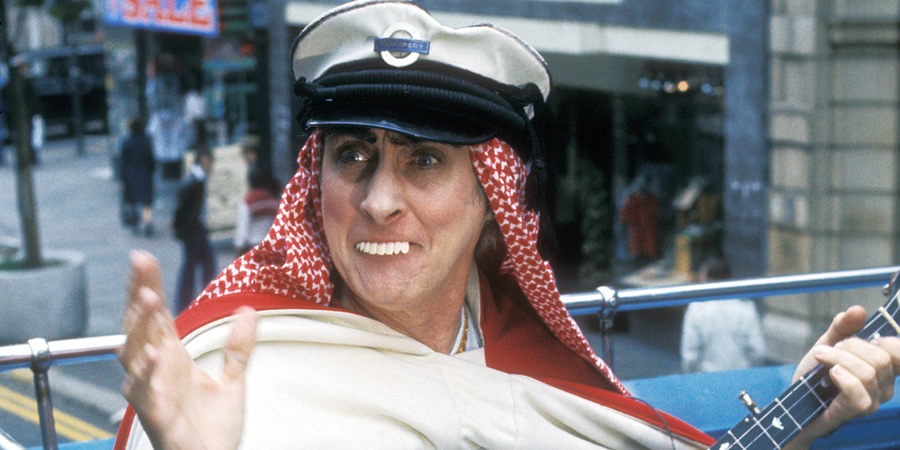 One of the most influential sketch shows in British television history, Spike Milligan's anarchic, wildly surreal Q is finally coming to DVD this November, courtesy of Simply Media.
Running for six series from 1969 to 1982, the first three series - Q5, Q6, and Q7 - will be available to buy from Monday 21st November in a single Volume 1 set, spanning three discs. The three surviving episodes from Q5, plus the complete Q6 and Q7, are included.
Both heavily influencing and from the same producer/director as Monty Python's Flying Circus, Ian MacNaughton, which it predates by some six months, the BAFTA-nominated sketch show was primarily written by Milligan and Neil Shand, featuring the likes of John Bluthal, John D. Collins, Peter Jones and Margaret Nolan.
Considered one of the best examples of British Comedy Award winner Milligan's eccentricity and 'stream-of-consciousness' humour, the sketches in Q make outrageous leaps from one subject matter or location to another, stopping with no apparent conclusion, and not shying away from controversial matters. Filled with invention and taking huge risks, Q provides the perfect showcase for his surreal wit.
Volume 2, containing Series 4 & 5 - Q8 and Q9 - has already been confirmed to be released in 2017, so this is the perfect opportunity to embark upon a wild ride of subversiveness and surrealism that gained Spike huge acclaim on television after his career-defining part in The Goon Show.
To celebrate this landmark release from the BBC's archives, we have five copies of the triple-disc set to give away to lucky readers.