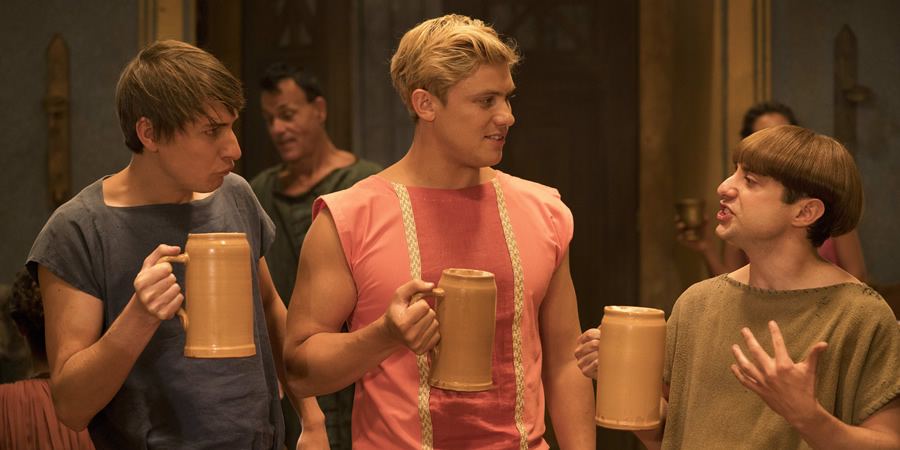 Series 4, Episode 8 - Beer
A Germanian bar opens over the road, selling a popular drink called beer. The boys attempt to discover the recipe, with Grumio engaging his super-palate and Jason seducing the barmaid Stefi. Meanwhile, Marcus has a run-in with the local fire brigade.
Broadcast details
Date

Monday 21st May 2018

Time

10pm

Channel

Length

30 minutes
Repeats
View more broadcast data
This content is exclusive to
BCG Pro subscribers
and
BCG Supporters
. Join them and get extra features including this episode's audience figures and further repeats data.
Already a donor or subscriber?
Sign in
Cast & crew
View related press