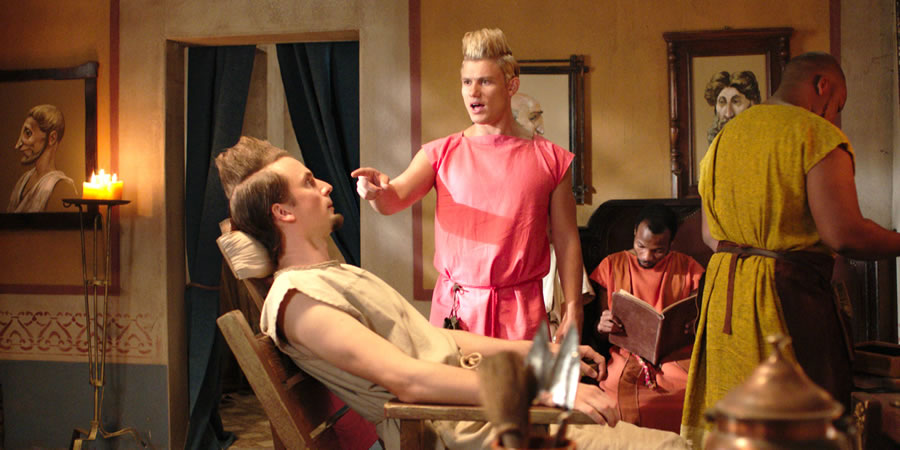 Series 4, Episode 7 - The Accountant
When the Crown and Toga is hit by a mega tax bill, Marcus does everything in his power to find a top-notch accountant. Jason isn't helping things by giving away free drinks to his barber in exchange for haircuts. And Grumio finds a fast snail in the bar.
Broadcast details
Date

Monday 14th May 2018

Time

10pm

Channel

Length

30 minutes
Repeats
View more broadcast data
This content is exclusive to
BCG Pro subscribers
and
BCG Supporters
. Join them and get extra features including this episode's audience figures and further repeats data.
Already a donor or subscriber?
Sign in
Cast & crew
View related press