Win Plebs Series 5 on DVD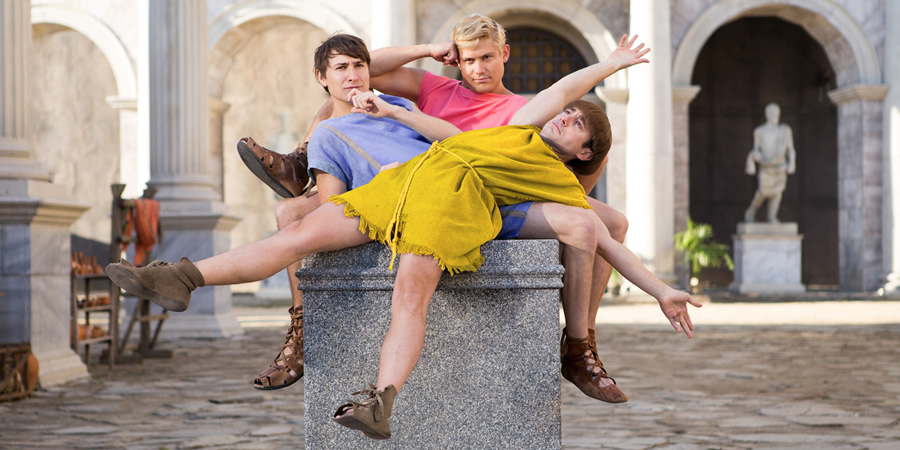 The fifth series of ITV2's Plebs is coming to DVD, and we have three copies to give away.
Marcus, Grumio and Jason return for another series of disasters and outrageous mischief-making in Ancient Rome.
This time round we see them embark on a wine-buying trip to Tuscany, attempt to lure in rival firms of chariot hooligans, turn the space into a wedding venue and pursue an illegal archaeological dig.
Tom Rosenthal, Ryan Sampson and Jon Pointing star as the lead trio, with returning supporting cast and guest stars including Ellie Taylor, Maureen Lipman, Tony Robinson, Christopher Biggins, Amanda Holden, John Thomson and co-writer Karl Theobald.
Including out-takes, Series 5 is released on 9th December 2019, alongside a complete Series 1 - 5 box set, from Acorn Media.