Climb on board for a trip down memory lane with classic sitcom On The Buses. We're celebrating 50 years since the journey began on 28th February 1969.
In total, the popular programme from London Weekend Television ran for 74 episodes and 3 movies, finally reaching the end of the road in 1973.
The comedy starred Reg Varney as Stan Butler, a bus driver who lived at home with his mum (Cicely Courtneidge in Series 1, and Doris Hare from Series 2 onwards), sister Olive (Anna Karen) and brother-in-law Arthur (Michael Robbins).
At the depot there was his mate, Conductor Jack Harper (Bob Grant), and the generally disliked Inspector Cyril 'Blakey' Blake (Stephen Lewis), with his regular cry to Stan of "I 'ate you Butler!"
Knew all that? Let's test how much of a fan you are... Have a go at the quiz questions below and see what rings a bell. Hopefully you can steer clear of the incorrect answers to the eleven questions! Why 11? Well, it was the Number 11 bus to the Cemetery Gates that Stan regularly drove with his pal Jack... ding ding!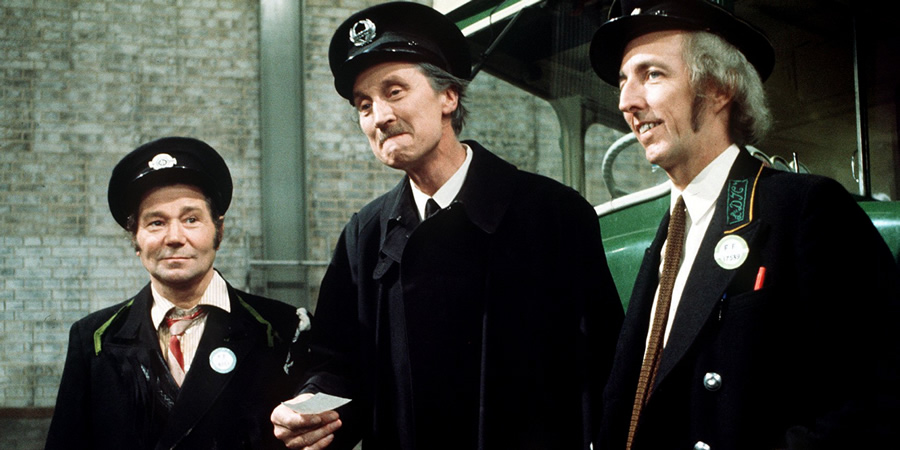 1. What is the title of the series' theme tune?
a) Happy Barry
b) Happy Harry
c) Happy Larry
2. What is the full name of the bus company that Stan, Jack, Blakey and later Olive work for?
3. In the first episode, what is the cause of the unofficial strike by Stan and his work colleagues?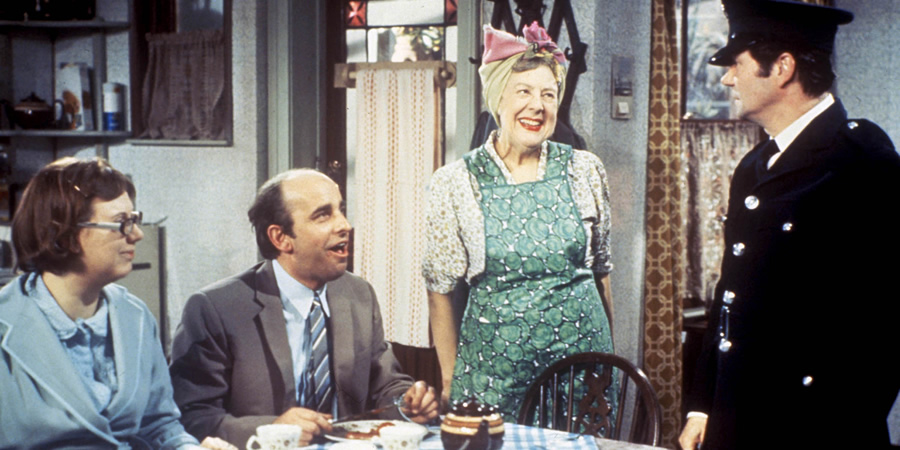 4. What does Stan's brother-in-law Arthur Rudge do for a living?
5. In which children's weekly TV publication was On The Buses serialised in a comic strip between August 1971 and May 1974?
a) Look-in
b) TV Comic
c) TV Tops
6. Stan is ordered by the depot management to do a first aid test in the episode First Aid. What is the penalty if he fails?
a) To be fired
b) To become a Conductor
c) To work in cleaning or maintenance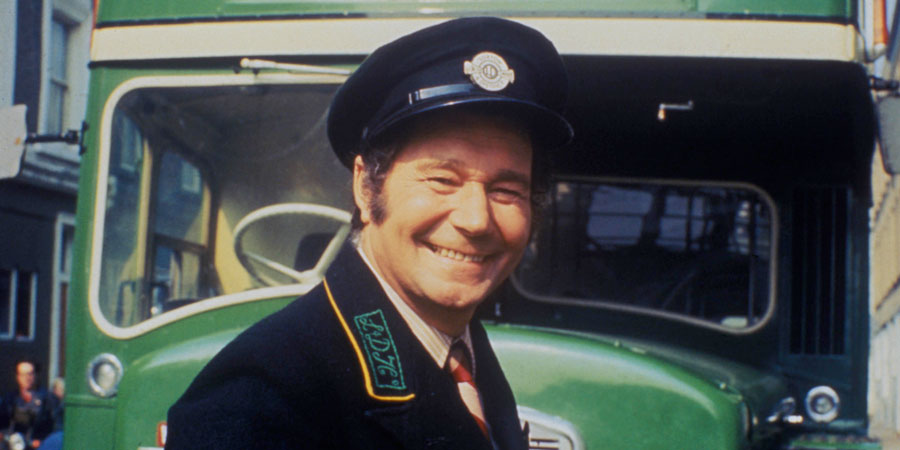 7. How often do the bus company management issue new uniforms to its crews?
8. Which breed of dog do Arthur and Olive receive from Aunt Maud as a 10th Wedding Anniversary present?
9. In the episode Lost Property, Stan finds a valuable item on his bus, what is it?
a) a diamond
b) a gold chain
c) a locket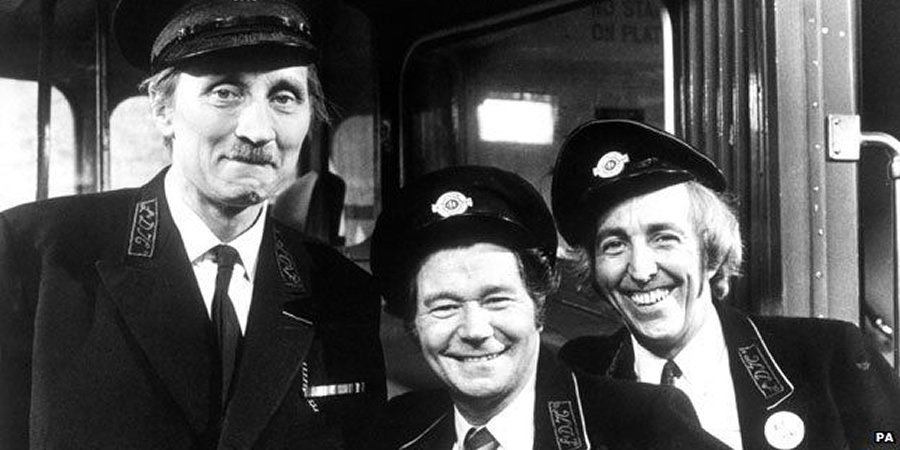 10. Series creators Ronald Wolfe and Ronald Chesney wrote 54 of the 74 episodes, what was the title of their last script?
a) Bye Bye Blakey
b) Goodbye Stan
c) Gardening Time
11. Stan leaves his job as a Bus Driver to go and work in the Midlands doing what?
Answers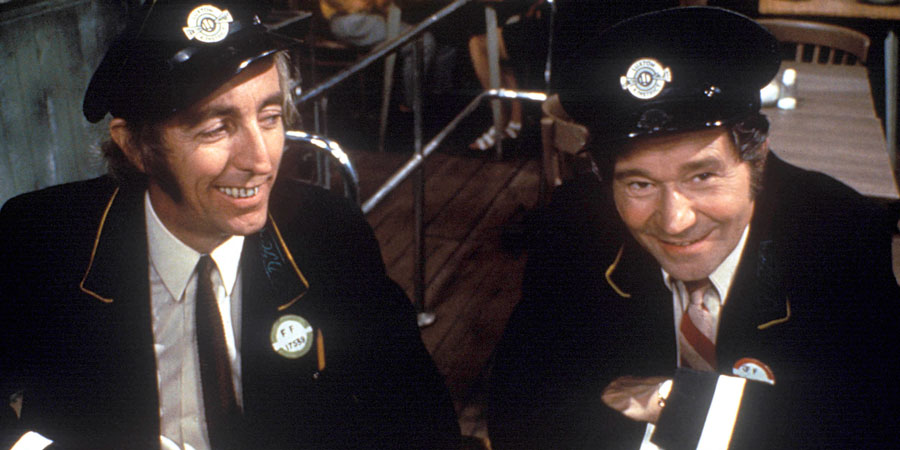 When you're ready, scroll down for the answers...
-
-
-
-
-
-
-
-
-
-
1. The theme tune is Happy Harry, so answer B.
2. The full name of the bus company is The Luxton & District Traction Company.
3. The strike was in protest about a new early shift work schedule.
4. Arthur Rudge is a British Rail Booking Clerk.
5. It was Look-in - option A - which carried the On The Buses comic strip.
6. If Stan fails the first aid test he will have to go and work in cleaning or maintenance, so option C.
7. The staff get new uniforms every 2 years.
8. Aunt Maud gives Arthur and Olive a Poodle.
9. Stan finds a diamond (option A) on his bus.
10. Goodbye Stan, option B, was Wolfe & Chesney's final script.
11. Stan goes to work in a car factory.
---
This behemoth of a release features all 74 episodes of On The Buses; the ultimate collector's set for fans of the classic comedy!
Starring Reg Varney as jack-the-lad bus driver Stan and Stephen Lewis as the long-suffering, dim-witted Inspector Blake (Blakey) who does his best to get the buses out in time whilst making their lives as miserable as possible.
First released: Monday 13th November 2006
Released: Monday 26th May 2008
Distributor: Network
Region: 2
Discs: 11
Catalogue: 7952842
Buy and sell old and new items
Search for this product on eBay
Released: Tuesday 21st November 2006
Region: 1
Discs: 11
Minutes: 1,200
Buy and sell old and new items
Search for this product on eBay
This particular product has been discontinued. However, you may still be able to find second-hand copies.
Distributor: Network
Region: 2
Discs: 11
Catalogue: 7952559
Buy and sell old and new items
Search for this product on eBay
It looks like you're in the US? Fear not! Almost everything can still be ordered.
Amazon UK
deliver internationally,
Amazon.com
carries many items separately, or you can look out for US/Canadian flags on our product listings for direct links.
If ordering from a UK store, please note that you are in Region 1 (DVD)/Region A (Blu-ray), whilst the UK is in Region 2/B, respectively. This means that many - but by no means all - may fail to play. Look for products marked "Region free", "All regions", "Region 0" or "Multi-region". Blu-rays may also be marked "Region A/B/C", or variations thereof. You may also check whether your DVD/Blu-ray player supports multi-region playback (also referred to as "region free"), or whether it can be set to do so. There should, of course, be no problems with books, CDs, or other physical items.
More advice & help on importing
Published: Thursday 28th February 2019