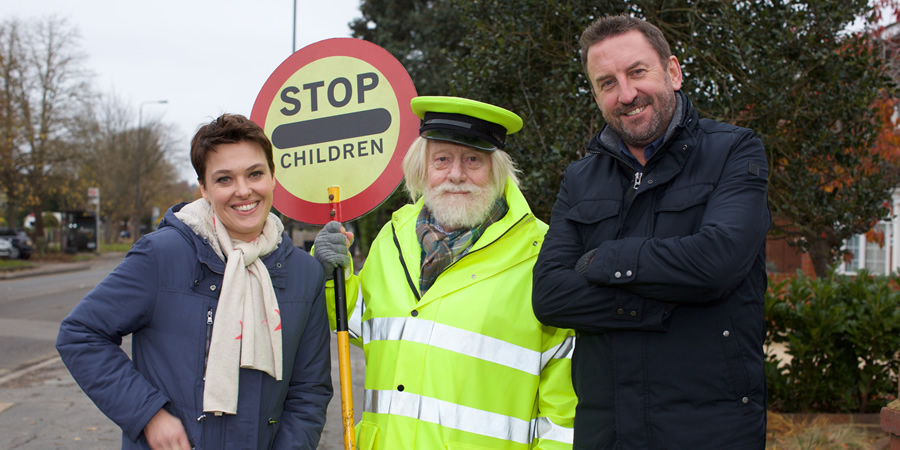 Series 9, Episode 6 - Lollipop Man
Lee and Lucy object to the school lollipop man handing out lollipops to the kids.
Broadcast details
This episode is currently available on BBC iPlayer
Date

Thursday 12th April 2018

Time

9pm

Channel

Length

30 minutes
View more broadcast data
Help celebrate and promote British comedy by donating to fund more content and functionality. BCG Supporters get extra features in return, including this episode's audience figures and recording details data.
Find out more
Already a donor?
Sign in
Cast & crew
Press
Lucy finds out that the lollipop man has, aptly, been giving the kids lollipops every day. This prompts her to send the family on an enforced health kick, much to Lee's disdain. Lee wrestles hilariously with guilt when he is tasked with asking the elderly and lonely lollipop man to stop handing out treats.

Candice Carty-Williams, The Guardian, 12th April 2018