BBC One confirms new Jonathan Creek detail
BBC One confirms new Jonathan Creek detail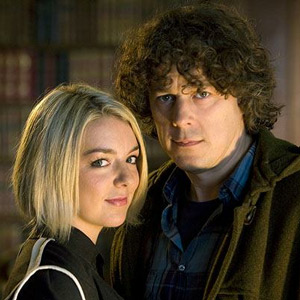 BBC One has today confirmed initial details of the new Jonathan Creek special, to be broadcast at Easter 2013.
As reported in May, the new mystery will see stand-up comedian and QI star Alan Davies return to the titular role, despite denying any involvement in May. He will be reunited with acclaimed stage and screen actress Sheridan Smith as Joey Ross (both pictured).
Written by creator David Renwick and to be titled The Clue Of The Savant's Thumb, the episode will see Creek and Ross "drawn into a complex case involving a secret society, seemingly supernatural events at a girls' boarding school, and the miraculous disappearance of a body in front of three witnesses."
Filming for the one-off 90 minute special will take place later this month.
Davies said today: "The new story has more than the usual amount of twists and surprises, and I'm very much looking forward to sleuthing again. I can't wait to join Sheridan Smith on set again; we're very lucky to have her. It's nearly 17 years since I first auditioned for the part; the duffle coat is always on standby, even if the periods of duffle-hibernation are quite long these days."
Pete Thornton, the Creative Head of BBC Comedy, says: "A new Creek script from David [Renwick] is always a joy, and this one is especially brilliant. With the dream team of Alan Davies and Sheridan Smith back on board, we're looking forward to delivering a really special Easter treat for BBC One audiences next year."
Originally planned for broadcast this Christmas, production of the special is understood to have been delayed by Davies' stand-up touring commitments.
Here's a preview clip from the 2009 special that saw Sheridan Smith make her debut:
Share this page