BBC Three confirms Chris Ramsey pilot
BBC Three confirms Chris Ramsey pilot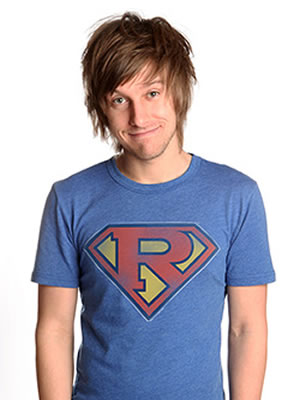 BBC Three has confirmed it has ordered a pilot episode of Chris Ramsay's Social Network.
The topical show will be hosted by stand-up comedian Chris Ramsey, and will see the comedian offering his "take on the week through everything that is happening in social media."
The format has been in development for some time now, and was previously known under the working title @ChrisRamsey.
Ramsey, who has 150,000 followers on his @IAmChrisRamsey Twitter account, is a rising star of British comedy. His many TV panel show appearances over the last couple of years include Argumental, Celebrity Juice, 8 Out Of 10 Cats, Mock The Week and Never Mind The Buzzcocks.
The comedian was recently ejected from the studio of football talk show Soccer AM after repeating the word 'bumming' after being warned not to (video).
This summer Ramsey presented Chris Ramsey's Comedy Fringe, a BBC Three show offering stand-up highlights from the Edinburgh Festival Fringe, and recently branched out into acting, taking the lead role in hit new BBC Two sitcom Hebburn. The cast are currently waiting to hear if they've been given a second series.
Chris Ramsay's Social Network was announced at the BBC Nations and Regions Entertainment Commissioning Conference, which took place today at BBC Scotland Pacific Quay, Glasgow.
The show will be produced by the Scottish arm of Avalon Television, the production company behind BBC Three's hit topical comedy show Russell Howard's Good News, and also its sketch showcase format Live At The Electric. Avalon also act as Ramsey's management.
A trial episode will be filmed at the beginning of 2013. At present it is only a pilot commission, but the BBC indicate that "a series is expected to follow".
It was also announced at the BBC Conference that Avalon Television has won a development deal on a new format from Steve Williams. A key writer on Russell Howard's Good News, Williams' format is described as a "comedy entertainment project built around the idea of one-upmanship".
Below is a clip of Chris Ramsey performing on Russell Howard's Good News:
Share this page