PG Wodehouse, Simon Amstell and joke series in BBC Four line-up
PG Wodehouse, Simon Amstell and joke series in BBC Four line-up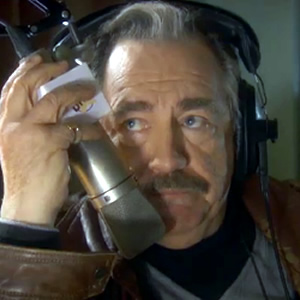 BBC Four has announced its winter comedy line-up.
As previously reported, under the BBC's "Delivering Quality First" cost-saving strategy, original comedy will no longer play a major part in the channel's line-up. However, there are a few remaining programmes of note:
Bob Servant, Independent stars Scottish actor Brian Cox (pictured) as Bob Servant, the pompous Dundonian businessman made famous via Neil Forsyth's best-selling book and BBC Radio Scotland series.
The sitcom observes as the Scottish town of Broughty Ferry starts to realise what has hit it: the sudden death of the sitting MP has resulted in a by-election that could change the political map of the UK. Bob Servant has been waiting his whole life for this level of attention and he's willing to do anything to keep it. A clip from the show can be found at the bottom of this story.
An Innocent Abroad will tell the story of celebrated comic author PG Wodehouse's fall from grace and how the man who defined Englishness became an exile from his own country.
The comic drama will star Tim Pigott-Smith (The Hour) and Zoë Wanamaker (My Family) and recount how, in the summer of 1941, Wodehouse became a major player in a tale of realpolitik. From an internment camp in Upper Silesia to broadcasting on German radio in Berlin and accusations of treachery, Wodehouse became a pawn in the biggest propaganda battle of the Second World War as the German Foreign Office tried to persuade the Americans to stay out of the war on the eve of Operation Barbarossa.
An Innocent Abroad has been written by Golden Globe and Emmy award-winning writer Nigel Williams, whose previous credits include Fortysomething and Elizabeth I.
Michael Grade And The World's Oldest Joke is a new documentary in which the ex-chairman of the Board of Governors of the BBC traces the history of the joke with a little help from a host of historians, academics, comedy experts and comedians including Ken Dodd, Tim Vine and Barry Cryer.
Fart gags, toilet humour, sex, nagging wives: just some of the subjects that the Sumerians, Romans, Anglo-Saxons and Victorians all made jokes about. Along the way Lord Grade, who has previously hosted BBC Four shows including The Story Of Variety With Michael Grade, discovers what tickled the Tudors, ribbed the Romans and made Renaissance wits roar as he sets out to discover whether jokes come and go with the rise and fall of civilisations or whether we're still laughing at the same things our ancestors did.
Some Vicars, Some Scousers And Some Boffins With Jokes is a British adaption of the American series Old Jews Telling Jokes, which BBC Four has previously aired (and will show the sequel to this winter, alongside its own series). The series involves people from different walks of life - including vicars and Liverpool residents - telling their favourite jokes to camera.
Numb: Simon Amstell Live At The BBC, will be a special one-off stand-up performance by Simon Amstell. The comic and actor has recorded a special version of his stand-up show Numb, which he has toured round the UK and taken to New York, for BBC Four. Recorded at TV Centre, it's a stripped-down, intimate performance, with no set and minimal lighting, and is described as "a painfully funny exploration of Simon's inability to connect with people, including family and lovers."
Here is a clip from Bob Servant, Independent in which Servant goes on local radio to announce his policies:
The scheduling of the above programmes has not yet been announced. They will air sometime between December and March next year.
BBC Four will also be airing a 'definitive biography' of American stand-up Richard Pryor, and screening US sitcom Parks And Recreation as part of its comedy line-up.
Share this page