Sky Living orders series of romance comedies
Sky Living orders series of romance comedies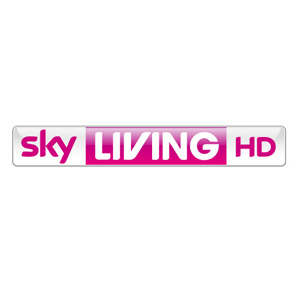 A new series of one-off comedies has been ordered by female-oriented digital channel Sky Living.
Taking inspiration from sister station Sky1's festive Little Crackers strand, the 6-part Love Matters will consist of individual comedy plays from a range of writers and production companies.
Sky describe the series as "drawing on some of the sharpest writing talent in the UK" to "paint a fresh picture of romance and the pursuit of it in the 21st century."
Full casting and production details have yet to be announced, but the first series' line-up is as follows:
Sarah Solemani (Him & Her) has penned Aphrodite Fry for Ruby Productions about a Brighton based mural artist, Aphrodite, who is spurned by a fleeting and lacklustre one-night stand.
Lovely Day will be delivering Blackpool based Kitten Chic, written by BAFTA award-winning Daran Little (The Road To Coronation Street), who creates the large, confident but ever-single, 17 year old Kitten who is determined to snag the man of her dreams.
30 And Counting will come from Bwark Productions, the company behind The Inbetweeners. Written by Chris Little and Tom Vinnicombe, this romantic comedy is all about the quest for the perfect woman.
From ITV Studios, writers Isy Suttie (Peep Show) and Fergus March have penned Miss Wright, a will-they-won't-they comedy peppered with original musical numbers performed by Suttie.
A Nice Arrangement comes from Red Productions, written by Sanjeev Kohli. Sat and Siobhan have been going out for a while now, but she knows that going out with a British Sikh has its own set of cultural issues, so she's utterly delighted when Sat finally asks her to move in.
Finally, Channel X are producing Officially Special, following World Record Official Jo Pepper as she presides over some of the most bizarre and banal record attempts whilst juggling her own increasingly complicated personal life.
---
Sky Living's head, Antonia Hurford-Jones, said of the comissions: "It's exciting times as Sky Living evolves over the coming months and the Love Matters comedies are a really important indication of where we are going. Written and starring some of the best of British talent, they will show our customers Living's appetite and ambition for brilliantly funny and confident original, scripted content on the channel."
Lucy Lumsden, Head of Comedy at Sky added: "This season of one-off films about love have allowed us to deliver a wide range of original comic voices and fresh tones to Sky Living. We are delighted with the results and think that they will strike a chord with our customers."
Back on Sky1, the Little Crackers series will return for a third consecutive year in the run-up to Christmas.
Share this page