Channel 4 announces 4Funnies pilots
Channel 4 announces 4Funnies pilots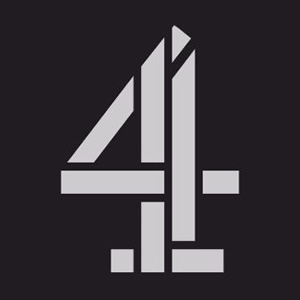 Channel 4 has today officially announced 4Funnies, the series of pilots that is taking over from its Comedy Showcase strand.
The new strand, which comprises of four thirty minute transmittable pilots, is described as providing "an opportunity to talent who have already made a mark within the industry and have series potential."
The new pilots announced in this first run will star the Rubberbandits group, David Earl, Phil Burgers and Nick Helm, all of whom have previously taken part in Channel 4's Comedy Blaps, the online initiative run by the channel in which comedy talent is invited to make short online sketches.
Acting Head of Comedy Nerys Evans says: "We've supported these stars of tomorrow as early as possible in their careers and given a crucial platform to bring them to the wider attention of comedy."
The shows which will make up 4Funnies 2012 are...
---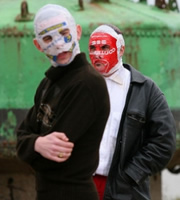 RubberBandits
The Rubberbandits, aka Bob McGlynn and Dave Chambers, are a hit musical comedy duo from Limerick.
In the guises of Blindboy Boat Club (Chambers) and Mr. Chrome (McGlynn), the Irish pair wear plastic bags on their heads. As a duo, they've registered over 25 million YouTube views to date, and have a growing reputation as both live performers and as emerging TV writers and performers. Their first ever appearance at the Edinburgh Fringe this summer was a sell out and the duo were voted the 'Most Original Act' in the process.
The network says: "Leave any sense or reason or logic outside the door and be prepared for laughs with beats and yurts as Channel 4 brings you one of most unique comedy talents around."
Below is their first Comedy Blaps episode, which features the hit song Black Man:
---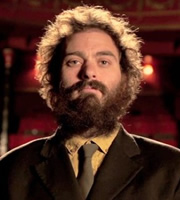 Dr Brown
Phil Burgers brings his Dr Brown character to TV in an absurd sketch show. A classically trained clown and mime artist, Burgers won this year's Edinburgh Comedy Award as his alter ego.
Dr Brown sees Burgers working with writer and director Andrew Gaynord to mix mime, funny dialogue and real life characters out and about. Channel 4 says: "Dr Brown brings all his skills from his award-winning stage show into everyday (albeit utterly silly) scenarios."
Executive Producer Paul Jackson, who has previously worked on shows including The Two Ronnies, The Young Ones and Red Dwarf, says: "All through my career I've loved finding comic voices and am excited to find another one - albeit sometimes silent - in the form of Dr Brown."
Below is one of the Dr Brown Comedy Blaps episodes, featuring various sketches:
---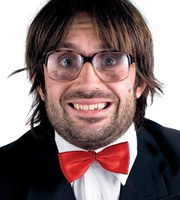 Brian Gittins
David Earl, who made a series called Cumbo for the Comedy Blaps strand earlier in the year and will soon be seen starring alongside Ricky Gervais as Kev in Derek, plays a taxi driver called Brian Gittins in this pilot. The character is based on the Brian Gittins persona he has performed at many live comedy nights.
Brian is described as a cab driver in a small town. He spends his nights trying to connect with the world through his passengers, his daughter Lucy at University, and through the radio mic on his dashboard where he can while away the hours chatting with the controller, Cheryl. One day he might even ask her out...
Ricky Gervais, who is acting as Executive Producer on the show, says: "I wanted to make this show because I think that David Earl is one of the most original character comedians around at the moment."
Below is a video in which Brian Gittins chats to Angelos Epithemiou (Dan Skinner) about Shooting Stars:
---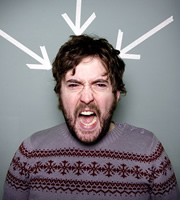 Uncle
Uncle, written and directed by Oliver Refson, stars stand-up Nick Helm (pictured) as an out-of work musician forced to look after his 11 year-old nephew on the day he was planning to kill himself.
Andy (Helm) gets a call from his chaotic sister Sam (Daisy Haggard) asking him to help her out, just this once. All he has to do is pick up Errol from school, take him to football and get him home before his dad calls. Somehow in Andy's hands this turns into a decadent adventure involving a faked injury, a car crash, a visit to a gay club, a lot of lying and some hard lessons in life.
Uncle will see Nick Helm make his acting debut. The stand-up comedian, poet and singer/songwriter has previously won a number of awards on the live comedy circuit and performed on TV shows including Live At The Electric.
Below is one of the musical Comedy Blaps that Nick Helm has previously made for Channel 4:
---
Broadcast dates for the 4Funnies pilots have yet to be announced.
Share this page