E4 series for female Inbetweeners Movie stars
E4 series for female Inbetweeners Movie stars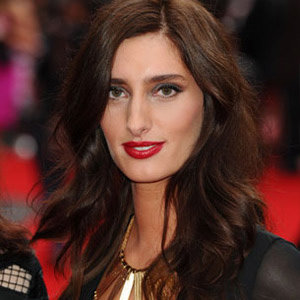 Jessica Knappett, Lydia Rose Bewley and Lauren O'Rourke, three of the female stars of The Inbetweeners Movie, have been awarded their own E4 comedy series.
Drifters, a comedy drama which Knappett (pictured) has written, is being produced by Bwark, the production company behind both The Inbetweeners - also an E4 series - and its feature film spin-off.
The series will focus on three characters - Meg, Bunny and Laura - as they struggle with life and work after completing university.
The show is described as observing "twenty-something young women experiencing their first slice of the real world post University - making terrible decisions, but having a brilliant time doing it. For the 'Drifter' girls it's time to start asking some serious questions: What do they do now? Who are they going to be? And is it ok to shag someone with a sweat problem if you haven't had sex in twelve months?"
Not quite fully paid up career women, Meg (Knappett), Bunny (Bewley) and Laura (O'Rourke) take on a series of menial jobs in their home town of Leeds that allow them to cling to the last vestiges of 'girlhood'.
The series will also star Bob Mortimer as Meg's dad, Frank.
A pilot episode of Drifters was filmed earlier this year, with other cast members including Nick Mohammed and Dylan Edwards.
Fiona McDermott, Editor of Comedy Commissioning at Channel 4, says: "Drifters promises to be a really funny sitcom about really funny girls. It's that simple. Jess is a fab talent and it's great to be working with her and the chaps at Bwark on something new."
Bwark co-founder, and co-creator and writer of The Inbetweeners, Iain Morris - who will executive produce the new series - said: "We're lucky to be involved with Jess's new sitcom. We knew from our time working with her while shooting The Inbetweeners Movie that she was hysterically funny."
Damon Beesley, The Inbetweeners' other writer, creator, and Bwark founder, will also executive produce the show.
Knappett's script is understood to have been originally fostered by Channel 4's comedy department as part of a wider initiative to develop more female comedy talent.
Beesley and Morris are currently working to develop a second Inbetweeners movie following the success of the first, which has to date taken more than £45m at the box office.
Morris, speaking in a recent edition of the Radio Times, explained: "Because the film was genuinely independent, there's no studio breathing down our neck. It's down to us to write a script that we think is worth everyone's time; Inbetweeners fans are more discerning and vocal than people give them credit for. The last thing any of us wants is a cheap cash-in. At the moment, that script is at version 0.5, so we're getting close ... but we're not there yet."
Below is the trailer for The Inbetweeners Movie, which will be screened on Channel 4 tonight at 9pm:
Share this page