ITV2 order comedy game show Fake Reaction
ITV2 order comedy game show Fake Reaction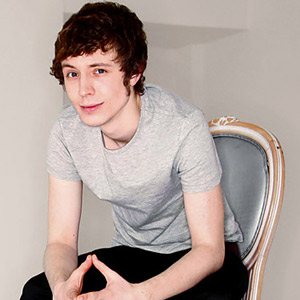 Radio 1 presenter Matt Edmondson is to host a new comedy entertainment series for ITV2.
The programme, Fake Reaction, crosses the game show and panel show formats as "a host of celebrity stars and the cream of comedy talent compete to uncover who is faking their reaction to a whole host of weird and wonderful challenges".
Previously piloted for BBC Three, a series has now been commissioned by ITV2 from the production arm of Scottish ITV-equivalent STV, with the channel apparently looking to capitalise on the popularity of Celebrity Juice.
Producers say: "Watch your favourite celebrities trying to keep a straight face and earn points for their team whilst receiving anything from an electric shock to having a snake put down their pants... Which guests will be able to dupe the other team by faking their reactions?"
Matt Edmondson was a CBBC TV presenter from 2004 to 2006, before joining gossip website Holy Moly! as their resident video interviewer, and was later signed to present online videos for The X Factor. In January 2010 he signed to Radio 1, and initially provided a round-up of celebrity news on Fearne Cotton's show.
After being drafted in to cover Sara Cox's Sunday show whilst she was on maternity leave, he was then given his own show on the station. He now presents The Matt Edmondson Show on Wednesday nights from 9pm to 10pm.
Whilst the pilot of Fake Reaction was filmed in April at the BBC's Pacific Quay Glasgow studios, the series will be recorded at Riverside Studios in Hammersmith. Tickets for recording dates in December are now available via our free tickets page
The series is likely to be on air in the new year.
Below is Edmondson's presenter showreel from 2010:
Share this page