Jo Brand to host panel show celebrating sitcoms
Jo Brand to host panel show celebrating sitcoms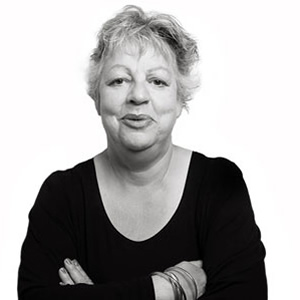 Jo Brand (pictured) is due to trial a new TV panel show format this weekend called Jo Brand's Great Wall Of Comedy.
Producers describe the show as follows: "Jo Brand's Great Wall Of Comedy is a celebration of sitcoms - classic and modern. Jo will be putting the panel through their paces with challenges about the nation's favourite television series, with the stars of sitcoms from Hi-De-Hi! to The Office popping up along with great archive footage and anecdotes."
In the pilot episode, Jo Brand will be joined by team captains Barry Cryer and Stephen Mangan. The guests taking part will by Father Ted star Pauline McLynn and stand-up comic Simon Evans.
A run-through will take place this Saturday (27th October) at Theatro Technis, a venue on Crowndale Road in London. To apply to be in the audience see our free tickets page
A previous try-out for the show, then un-named, took place at the RADA Studios on Monday 30th April this year, with guests including Miles Jupp.
If the format trials are successful, it's likely that a full series will be on screen by the middle of 2013 - although it is not yet clear which channel the programme is being pitched to.
Channel 4 is currently broadcasting a similar series called Comedy World Cup, in which the questions are based around the topic of comedy. Hosted by David Tennant, Jo Brand has appeared as a team captain on the show, and Barry Cryer as a guest.
Jo Brand is currently starring in the third series of BBC Four's NHS comedy Getting On. In a recent interview with BCG, she said of her plans for the rest of the year: "I'm writing a new stand-up set which I'll be trying out bits of up till Christmas, and then a bigger tour next year. And I'm also writing a book about being middle-aged."
Jo Brand's previous panel show hosting experience includes guest stints on Have I Got News For You, the latest of which was last Friday. Below is a clip:
Share this page