Channel 4 announces Winter 2012 - Spring 2013 comedy line-up
Channel 4 announces Winter 2012 - Spring 2013 comedy line-up
Channel 4 has now confirmed which new comedy series will form part of its new season of programming. Spanning Winter 2012 and Spring 2013, the schedule will feature shows starring talent including Mitchell & Webb, Ricky Gervais, Jimmy Carr and Adam Hills.
The list of programmes is as follows...
---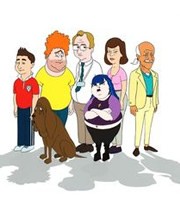 Full English (November 2012)
A new British animated comedy series aimed at adults. Meet the Johnson family - Edgar, his wife Wendy and their three kids Dusty, Jason and Eve. Also in the mix is Edgar's father in law and boss - multi-millionaire confectionary mogul Ken Lavender, who despises Edgar. Ken's only friend is a large green imaginary figment of his imagination called Squidge who makes him do bad things. Channel 4 says "On the surface it's an animated sitcom about a quintessentially English family. But at its heart it's a satirical look at our popular culture, our monarchy, our economy, our country today. It's a little bit rude, puerile and silly, in the tradition of British comedy but it also tells stories that engage with characters we care about..." Guide
---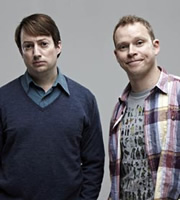 Peep Show (November 2012)
The much anticipated 8th series of the sitcom starring David Mitchell and Robert Webb. We pick up the story as it was left at the end of Series 7 when Mark asked Dobby to move in with him. She agreed, and Jeremy was faced with the prospect of moving out to make way.
It's a month or so later, and Mark is still waiting for Jeremy to leave. In the meantime, Mark is becoming increasingly jealous of Gerrard, his rival for Dobby's affections. Because Gerrard is so sickly, Dobby constantly makes visits to his flat to look after him, and Mark is beginning to worry that she'll move in with his rival instead. Meanwhile Jeremy, realising that his life to date has amounted to very little, decides to visit a therapist. When Mark gets himself a job in a bathroom fittings shop, and Jeremy finds therapy beneficial, things begin to take a positive turn, until that is, an unforeseen tragic event hits them both like a bolt from the blue. Guide
---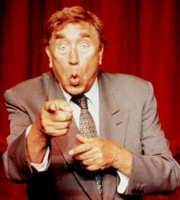 The Unseen Frankie Howerd (December 2012)
A new episode in Channel 4's sporadic documentary strand. Twenty years after his death, never-before-seen footage of Frankie Howerd will be revealed in this new episode. Alongside the clips from classic shows, the programme will unveil professional and personal archive film and audio that has never been broadcast - from pilots, to home movie footage, to unseen material from his live stand up show. A range of contributors have been interviewed for the 90-minute doc, including some of the comedian's most famous fans as well as the people who were closest to him, such as his former agent and collaborators.
---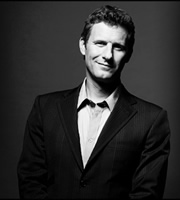 An Audience With Adam Hills (December 2012)
As reported earlier in the month, stand-up comedian Adam Hills has signed an exclusive one year deal with Channel 4 following the success of The Last Leg, the late night show that ran daily during the network's coverage of the Paralympic Games.
Alongside a Christmas special of The Last Leg, Channel 4 will be showing this live stand-up show from Hills, recorded at the Lyric Theatre in London's West End.
---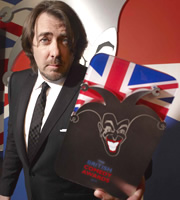 The British Comedy Awards (December 2012)
Jonathan Ross returns to host the British Comedy Awards - and, as with the previous ceremonies shown on Channel 4, it'll be broadcast totally live with any controversy or dodgy jokes going out un-edited.
Channel 4 says: "The crème de la crème of UK and International comedians, writers and producers will vie to take home a coveted award for Christmas and there will be stars a plenty to present the live on stage."
---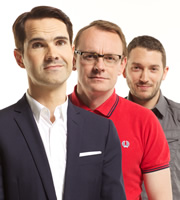 Channel 4 Mash Up (January 2013)
Kicking off 2013 will be another Channel 4 Mash Up where, for one night only, a selection of familiar Channel 4 hosts are "pushed right out of their comfort zones by job swapping with each other". Alan Carr will take the helm of the game show Million Pound Drop; the cast of reality show Made In Chelsea will present a spoof of Shameless; and, following the success of 8 Out Of 10 Cats Do Countdown, Jimmy Carr, Jon Richardson and Sean Lock will be taking part in 8 Out Of 10 Cats Do Deal Or No Deal. Talking about the latter show, the channel says: "Doubtless the banker is already in training for the quick witticisms of Sean and Jon."
---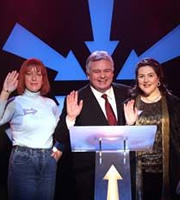 Anna & Katy's Television Programme (2013)
This character driven sketch show created by and starring Anna Crilly and Katy Wix moves from E4 to Channel 4 following a 2011 pilot. The series mixes the pair's unique comedy creations with celebrity cameos and daft TV pastiches such as daytime show Congratulation, a show where people write in to be congratulated for completing life's minor tasks such as signing up for internet banking. Channel 4 says the show will also feature "some of the most exciting up and coming talents on the sketch comedy circuit."
---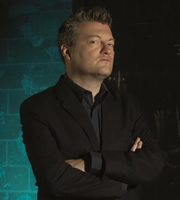 Channel 4's award winning trilogy, Black Mirror, written by Charlie Brooker, will return with three brand new films in 2013. Details about what the plots will be are currently under wraps. Talking about the show, out-going Head of Comedy Shane Allen said: "British drama seems particularly obsessed with murder and the past, often together. Black Mirror is a rare modern look at where society and individuals could be headed given the all-pervasive deluge of social media and technology. Charlie Brooker exudes that same pioneering spirit of Dennis Potter and Chris Morris with their daring, complex, compelling originality." Guide
---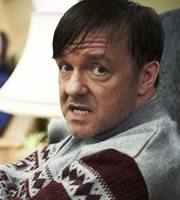 Derek (2013)
Derek, the bitter sweet comedy drama about a group of outsiders living on society's margins, created by and starring Ricky Gervais, returns for a full series in early 2013 following the success of the pilot episode. Filming on the six-part series was completed recently, and the show is now being edited. Gervais says: "It's turning out swell, as they say in America. Well, they did in the 1930s anyway. My first mistake was casting people who will beat me to the BAFTA this time. Imagine if Karl Pilkington won an award for acting. It would be a bigger travesty than when I did. He's great in it, I must say. Everyone is, but just his little gimp face makes me laugh before he even says anything." Guide
---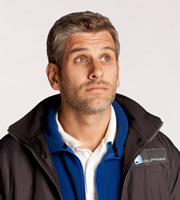 The Mimic (2013)
The Mimic is a new sitcom starring Terry Mynott, the impressionist who portrayed various characters on Very Important People. In this show, he plays Martin Hurdle, a seemingly unremarkable maintenance man who, in fact, conceals an exceptional talent. What makes Martin unique is his uncanny ability to mimic voices. Stumbling through life, as he has been until now, his mimicry of celebrities and colleagues alike has been a rather fruitless pursuit. However, in a huge revelation from a former lover, Martin is about to discover that he could in fact be the father of a 19-year-old son. Guide
---
Also, Alan Carr hosts a Chatty Man Christmas Special and another New Year's Eve Specstacular; and The Big Fat Quiz of The Year - 'the quiz show to end all quiz shows' - returns to round up all the good, bad and downright silly events of the year, hosted - as always - by Jimmy Carr.
Other shows announced today by Channel 4 include Gogglebox, a series in which households across the UK will comment on the best and worst television of the past seven days; Stephen Fry: Gadget Man, a show in which Stephen Fry offers 'a unique insight into this wonderful world of technology'; and The Snowman and The Snowdog, a new sequel to the Christmas classic The Snowman.
Share this page