Full details announced for new Sky Atlantic series Common People
Full details announced for new Sky Atlantic series Common People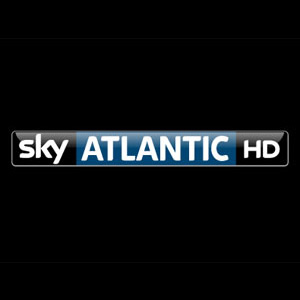 Sky Atlantic has today announced more details on the cast and content of Common People, a 10-part series of short 11 minute comedy films shot in a mockumentary style. Previously announced as Comedy Republic, the series is set in South London and features new comedy scenarios, linked by characters and locations.
Johnny Vegas, Katy Brand, Jessica Hynes, Rufus Jones, Simon Day and Annette Crosbie are amongst the character actors appearing in the 10 shorts. Full details below:
Sunshine: Written by and starring Tom Davis (The Warm Up Guy) and Eleanor Lawrence. South London crook Simon 'Sunshine' Wilson (Davis) is a big fish in a small pond. He means well and tries to be as 'legitimate' as possible for his wife Kelly (Lawrence) and their two daughters, but news that old pal, Mad Mickey Quinn (Sean Pertwee) has escaped from a prison van, is quite the surprise. Brendan Coyle (Starlings, Downton Abbey) also makes an appearance in Sunshine as DI Tommy Cockburn - the man who originally sent Mad Mickey to jail.
Bad Grandad: Charles Dance stars as ex-tour manager Floyd, a man used to mingling with the stars. Now in retirement, he is still as rock 'n' roll as ever; a flamboyant, free spirited, party goer. His rather uptight ballet teacher daughter Becky (Amelia Bullmore, Twenty Twelve) and her palliative care consultant husband Jack (Hugo Speer, The Full Monty) certainly have their work cut out with this firecracker, especially when their teenage daughter Becky wants to attend a music festival. Bad Grandad is written by Mark Warren and Fraser Steele.
The Choir: A story of the Ginger twins Nell (Eri Jackson) and Ted (Danny Morgan) and the man who dares to come between them - Marlon (Daniel Lawrence Taylor). Set in the local community centre, ex-So Solid Crew member Marlon unwittingly embarks on a power struggle with over protective brother Ted when he recognises his sister Nell's singing talent. Marlon claims to have had a glittering past life in the music industry but is he all he appears to be? The short also features One Foot in the Grave star Annette Crosbie as a member of the choir who is constantly in denial about her age and in desperate need of someone to follow. The Choir is written by Jackson, Morgan and Taylor.
Tatt: A short set entirely in a tattoo parlour, written by and starring Johnny Vegas (Ideal, Benidorm) and Tony Pitts (The Gemma Factor). Following the death of his father, Rupert (Vegas) reluctantly takes on the family business. As the story begins, his Australian girlfriend Jill (Celia Pacquola) delivers the news that her visa has just run out, while Rupert finds himself drawn to his Dad's girlfriend, Fiona (Josie Lawrence). Other characters include Ade (Pitts) - an Alzheimers sufferer who tattoos himself with essential information.
Barry's Bucket List: Short based on Alex Lowe's character 'Barry from Watford'. Written by Lowe and Fraser Steele, Barry's Bucket List is the story of 82 year old Barry whose wife has just left him. After digging up an old tin in the garden, Barry finds his 'Bucket List' of dreams and decides to give it another go. The short also stars Linda Robson (Birds of a Feather) as Barry's daughter Michelle, and Ayuk Marchant as his grandson, Leyton.
Adventure Venture is written by and stars Tom Palmer and Tom Stourton, better known as sketch double-act Totally Tom. Crispin (Palmer) and Fergus (Stourton) are terribly posh and terribly bad entrepreneurs. Their company is going down the pan, they're up to their eye balls in debt and Fergus has still decided to turn down the offer of financial help from his sister Jennifer (Lisa Jackson). If that isn't enough, Crispin's girlfriend Emma (Jessica Gunning) appears to be getting rather close to her friend Lawrence (Brett Goldstein).
Personal Trainer: Written by Simon Day and Andrew Collins (who previously worked together on Fast Show spin-off Grass), Personal Trainer follows personal trainer Colin Reed (Day) who has a variety of clients. The first being Jason (Harry Forster), a 12 year-old boy whose mother Colin fancies. Colin has to tell Jason that he is reducing their sessions to make way for Hollywood-bound actor Alfie (Adam Riches).
Eleanor Popplewell: A short written by and starring Katy Brand. When Eleanor Popplewell's beloved organic shop and café goes out of business, she is hardly happy that Tony who owns the greasy spoon tries to take it over. Tony is Mediterranean, impossibly passionate and has a seriously soft spot for Eleanor but will he ever be made to see her point of view?
Politically Incorrect: A short from Twenty Twelve star Jessica Hynes, based on her recent cameo in Moone Boy. Local Councillor Patricia David seems to have perfected the art of getting away with making terrible work and life decisions. Approaching menopause, on mixed medication, single and living on her own, Patricia manages to dodge professional bullets with sheer luck and a talent for being somewhere else - both mentally and physically - at exactly the right time. Also starring is Lisa Hammond as Patricia's rather hopeless secretary.
Scoundrels: A short written by and starring Rufus Jones (Hunderby) and Dan Skinner (The Angelos Epithemiou Show), who previously worked together on Movie Mash. Scoundrels is the story of ex-city banker, Bill (Jones), who has had a mighty fall from grace after being accused of embezzling the bank. He has been forced to move in with his brother Sinclair (Skinner) who takes great delight in this new turn of events, especially as Bill's wife Francesca knows nothing of her husband's sticky situation.
The short films are being produced by Baby Cow Productions, the company behind shows such as Hebburn, Moone Boy, Gavin & Stacey, Hunderby and Ideal. The series is being produced by Alison MacPhail (Starlings) and directed by David Lambert (Alan Partridge: Welcome To The Places Of My Life).
Common People will be broadcast in January 2013 as part of Sky Atlantic's Monday night comedy programming. Elaine Pyke, Director of Sky Atlantic, comments: "Comedy Monday's is proving to be a big hit with Sky Atlantic customers and I'm delighted to add Common People to our incredible comedy slate. Common People is a key show that will further build the channel's unique voice."
Other shows in development for Sky Atlantic include another series of This Is Jinsy and Alan Partridge's Mid Morning Matters, and improv stand-up format Set List. Don't Sit In The Front Row, a new stand-up series hosted by Jack Dee, begins on Monday 29th October.
Share this page