Shameless to end after 11 series
Shameless to end after 11 series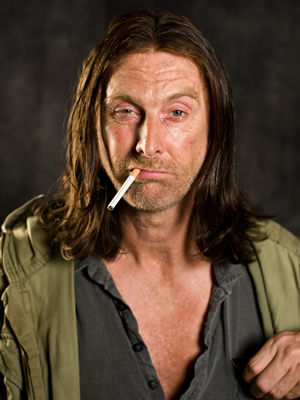 Shameless, Channel 4's long-running comedy drama, is to end next year, its creator has announced.
The show, which began filming in Manchester in 2003, initially focused on Frank Gallagher (David Threlfall, pictured) and his family as they experience life on the edge on a rundown northern council estate. However, it soon expanded out to look at the lives of other families on the fictional Chatsworth Estate too.
Paul Abbott, the main writer behind the show, said in a statement today: "Its 10th anniversary seems a fitting time to shut the book on Shameless. We've had an absolute ball making this stuff up for a living. We've given back in spades and got away with absolute murder, on behalf of such a fantastically outspoken audience. But this is also the year my Dad died and he was, in abstract, my core inspiration for starting the whole Shameless party rolling, I wanted to make invisible people vivid. Closing the two eras in the same year feels very right. Now I'm off to build the next whatever-it-is."
It's an abrupt change of message, as just six months ago Abbott declared to Screen International that the show could run for 40 more years. He said then, "There is a sad self-inflicted inevitability about the series and people ask 'has it worn itself out' but not if we find better stories elsewhere, I could keep it going for 40 years."
Channel 4 and production outfit Company Pictures heavily invested in the format in 2004 by ordering a 3.17 acre purpose-built set. This has been used to film all episodes since Series 5.
Channel 4 executive Jay Hunt said today: "Shameless: ground-breaking when it launched and gob-smacking ever since, has over the years built a loyal following. We are in Paul Abbott's debt for bringing his defiantly dysfunctional band of characters to Channel 4 and I'm delighted to say we have other drama projects with Paul in the pipeline. It's not over yet and I wait to see how Paul, David Threlfall and the talented team at Company Pictures create a fitting farewell to Frank and co on screen early next year."
Series 10 of the show is currently broadcasting on Wednesday nights, with the eleventh and final series being filmed now in Manchester, for broadcast in early 2013. Series 11 will consist of 14 episodes, which will result in a total of 139 episodes of Shameless having been broadcast when the programme bows out.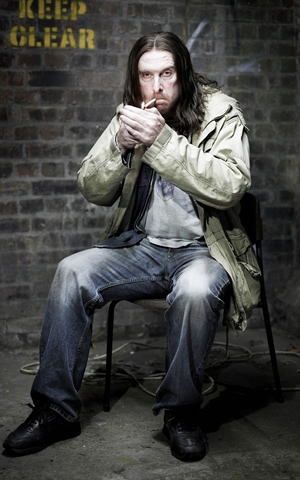 Talking about next year's final series, Channel 4 says: "Shameless 11 will be as celebratory, defiant and as unapologetic as ever. With the hilarious energy of the stalwarts of the Chatsworth thriving in the Double Dip recession - always a law unto themselves, always with family at their core, living in their robust micro climate. Stella Gallagher runs the Gallagher roost with a rod of steel - aged six!"
Series 11 will also introduce new characters, as Jamie Maguire discovers he isn't 'a pure blood Maguire' and thus introduces the estate to his Muslim half-brother Kassi (Jalaal Hartley from The Borgias) and his Jewish cooking-mad wife Esther (Isy Suttie from Peep Show), as they disembark on the estate with their four feral children in tow.
Also in Series 11, Mimi Maguire will make saving the local school her personal mission and feckless patriarch Frank finds himself climbing the employment ladder as the janitor of "St Mimi's" School and falls into the arms of the Gastric Bandits - a prostitute double act, Sherilee and Derilee. Meanwhile fireworks are set to fly when Avril moves in with her loud and overbearing sister Patreesha and niece Mary Mae. Chesney opens up a chemist section in Chescos, run by 'white Muslim atom bomb on a timer' Ramona. And Lip Gallagher turns up mid series - and nothing has changed between father and son...
Shameless has won much critical acclaim across the years for portraying the unpredictable chapters of the lives of feckless anti-hero Frank Gallagher and all the other colourful working class characters living on the Chatsworth Estate. The series boasts over 30 award wins at major ceremonies worldwide, including BAFTA, The British Comedy Awards and the Broadcast Awards.
However, in recent years, the show has been criticised by some for losing its original appeal. For example, writing in the Metro, reviewer Keith Watson said: "In its day, Shameless was one of the great British TV dramas. But a show can lose only so many key characters before it loses the plot and, sad to say, that's where we're at now. The Chatsworth cannot live by Frank Gallagher alone: it really is time to pull the plug."
Whilst the UK version of Shameless is to come to an end, Shameless USA is set to continue. A third series, starring William H. Macy, is currently being filmed in America for broadcast on the Showtime network in 2013.
Share this page