Red Dwarf returns with 1.5 million viewers
Red Dwarf returns with 1.5 million viewers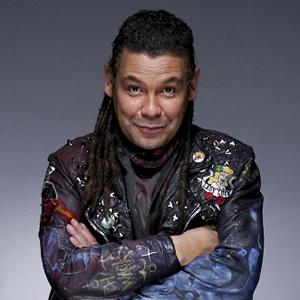 The tenth series of Red Dwarf premiered last night with a strong audience of 1.53 million viewers - a 6.6% viewer share - boosted to 1.6m with viewers watching on +1 channel Dave Ja Vu an hour later.
The figure is markedly up on averages for digital channel Dave, which is now the show's home after success from the late 1980s through the 1990s on BBC2, however it failed to match the the figure achieved for the ninth series, Back To Earth, when it premiered in 2009 with 2.06 million.
The Back To Earth debut was Dave's largest ever audience, with last night's premiere in second position, more than five times larger than the channel's average for that timeslot, according to analysis by trade publication Broadcast.
Reaction to the show's eagerly anticipated return has been mixed in places, but broadly positive. Fans took to Twitter in their thousands to congratulate writer and producer Doug Naylor for returning the show to its "smegging brilliant" roots, and showered the cast - notably prolific tweeter Robert Llewellyn (Kryten) - with praise.
However, not all reaction was quite so positive. Some commented that they appeared to have "replaced all their funny with wrinkles", whilst others bemoaned the canned laughter - apparently completely ignorant of the show having been filmed in front of a live studio audience.
Meanwhile, Radio Times columnists David Brown and Tom Cole argued over the show's return, with Cole commenting: "Lister, in years gone by, had a keen wit and a well-rounded personality; last night he was little more than an oaf with a phone."
Brown, however, seemed to encapsulate the majority of response in saying: "This was Red Dwarf back to basics rather than Back To Earth: a reunion with old crewmates who were still reliably neurotic and unfulfilled. It was a delight to catch up with them again and felt well and truly like old times."
Here follows a short clip from this week's grand 'fan premiere' of Red Dwarf X:
Share this page