UKTV Gold and Dave announce comedy shows
UKTV Gold and Dave announce comedy shows
UKTV, the network behind digital channels including GOLD and Dave, has officially announced further details regarding their current projects. Aside from a new series of School Of Hard Sums, these commissions have all been previously reported by British Comedy Guide, but here is a handy summary:
---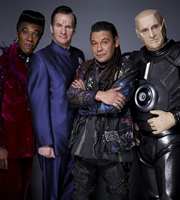 Red Dwarf X (Dave, October)
Space battles, quantum entanglement, and love triangles with snack dispensers are just some of the problems facing the Red Dwarf characters as they return for a brand new series.
The much-hyped tenth series has been recorded in front of a live studio audience (as the earlier series were) and inital reviews point to a slightly patchy start, but a show that is much closer in humour to the earlier series, widely considered to be the sitcom's best period.
---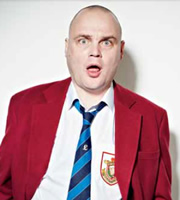 Dave's One Night Stand (Dave, Autumn)
A fourth series of this stand-up show in which comedians perform in their home towns has already been filmed.
Headliners for the new series are Al Murray as The Pub Landlord, performing at the Shepherd's Bush Empire; Angelos Epithemiou and his trusty carrier bag, at The Assembly Rooms in Derby; Patrick Kielty, making a triumphant return to the Belfast Opera House; Milton Jones taking his one-liners to the Richmond Theatre; and Andrew Maxwell... who performs at the Hackney Empire, even though he's Irish.
---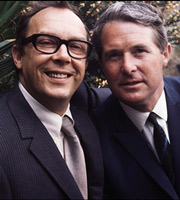 Bring Me Morecambe And Wise (GOLD, November)
A five-part series looking at the iconic comedy duo Eric Morecambe and Ernie Wise.
Each of the five episodes examines a particular theme, including their journey From Stage To Screen, The Sketches, The Plays, The Guests and The Christmas Specials. The episodes, which are narrated by Victoria Wood, feature some rare and unseen footage, interviews with the duo's widows, and contributions from various stars who talk about their love of the double-act.
---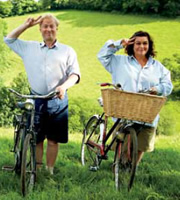 The Comic Strip Presents... (GOLD, Winter)
In 1982, The Comic Strip Presents debuted with Five Go Mad In Dorset on Channel 4. To celebrate the 30th anniversary of the series, the original writers have penned a new riotous romp called Five Go To Rehab, moving the show to GOLD. Set in Dorset, it stars Dawn French, Jennifer Saunders, Adrian Edmondson, Peter Richardson, Nigel Planer, Robbie Coltrane and Stephen Mangan. Our Guide
GOLD has also commissioned one-off documentary 30 Years Of The Comic Strip Presents, in which top comic names look back at how The Comic Strip Presents has shaped UK comedy.
---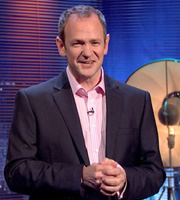 Alexander Armstrong's Big Ask (Dave, Early 2013)
A second series of the comedy chat-cum-panel show where amiable host Alexander Armstrong gives his guests a trivia category and they have to come up with a question they know the answer to, as well as one that will stump their fellow panellists.
The series is due to be filmed this autumn, and Come Dine With Me's Dave Lamb will once again be on hand in his 'fact bunker' to dish out extra helpings of trivia too.
---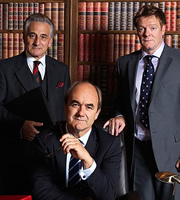 Yes, Prime Minister (GOLD, Early 2013)
David Haig, Henry Goodman, Chris Larkin and Zoe Telford star in the revival of the political sitcom, which is being overseen by the original writing team of Jonathan Lynn and Sir Antony Jay. The episodes, which are being filmed at the moment, will be shown on GOLD in early 2013 and Robbie Coltrane is set to guest star. See our guide for an early review of the revived sitcom format. Our Guide
As well as the new series, GOLD will also screen a one-off documentary called Yes, Prime Minister: Reshuffled.
---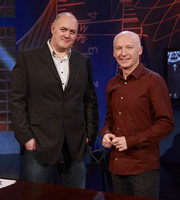 Dara O Briain: School Of Hard Sums (Dave, 2013)
The comic educational series in which Dara O'Briain and Oxford University maths professor Marcus du Sautoy use sums, physics, chemistry, logic and "all those hidden mechanics of the world we don't see or are too distracted by football to notice" to solve maths problems.
The presenting duo will once again be joined by comedian guests when the show returns for a new series in 2013.
---
The network also confirmed it has secured the rights to repeat a number of hit shows. This includes the BBC sitcom Miranda, which will be launching on GOLD shortly.
Share this page