BBC Three orders new Lee Nelson sketch show
BBC Three orders new Lee Nelson sketch show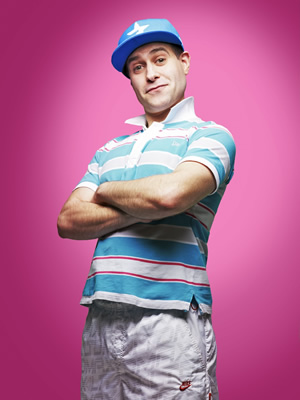 The BBC has confirmed the commissioning of a new BBC Three sketch show called Lee Nelson's Well Funny People.
The six-part series follows on from the two series of Lee Nelson's Well Good Show, the popular BBC Three show in which character comedian Simon Brodkin performed stand-up and sketches in front of a live studio audience.
Rumours of the new commission have been circling for some time, with a number of sketch actors adding a credit for the show to their CVs over the last couple of months, and reports on Twitter of filming activity on location at West Ham's football ground.
Production company Avalon have now released tickets to screenings of the show, at which a laugh track is expected to be recorded.
The new series will differ from the previous format in that the former is a studio-based comedy series, whilst Well Funny People will consist of sketches filmed on location. The show still features Lee Nelson and footballer Jason Bent, two of Brodkin's best known characters, but they will be joined by new creations.
Trade magazine Broadcast reports that the new sketch scenarios will include a spoof cooking show called Geordie Kitchin and a series of mixing masterclasses from 'Club DJ'. Brodkin's new characters will include Gary Sedgemore, a reality star from a TV show called The Only Way is Macclesfield.
BBC producer Chris Sussman says: "Simon has come up with some brilliant new characters that poke fun at all parts of modern, multicultural Britain.
Lee Nelson's Well Funny People will be broadcast on BBC Three this winter.
Below are two clips from the last series of Lee Nelson's Well Good Show:
Share this page