Channel 4 confirms Charlie Brooker's Black Mirror Series 2
Channel 4 confirms Charlie Brooker's Black Mirror Series 2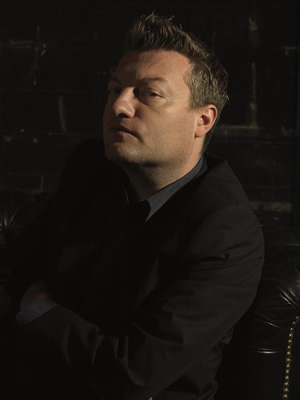 Channel 4 has today confirmed that Black Mirror, the award-winning trilogy of satirical films created by Charlie Brooker (pictured), will return for a second series.
Produced by Brooker's production company Zeppotron and written by the 10 O'Clock Live star himself, three new TV films for the strand, originally dubbed a Twilight Zone for Generation X, are now in production. The 60-minute episodes will begin filming next month, for broadcast in 2013.
At the time of writing no details about the episodes' topics have been released, but the ethos of the format is to look at how 'technology has transformed almost every aspect of our lives before we've had time to stop and question it'.
The first three 'blackly comic dramas' were a big hit for Channel 4 in late 2011, with 2.1m views registered on its catch-up service 4oD in the seven days after broadcast. The series also won a prestigious Golden Rose Award, and has been shown around the world, including Australia, Spain, Italy, Israel, Sweden, Belgium and across Central and Eastern Europe.
The first episode - The National Anthem - also generated many column inches as it told the story of how the Prime Minister is coerced into performing sexual acts with a pig live on national television.
Talking about the new series, Charlie Brooker says: "Half of the things in the first run of Black Mirror seem to be on the verge of coming true. They've got prisoners in Brazilian prisons pedalling on exercise bikes to reduce their sentences (not entirely dissimilar to the episode 15 Million Merits) and Google Glass looks like copyright infringement as far as The Entire History Of You is concerned. Thankfully no-one carried out a hideous form of blackmail involving a pig. Anyway, if the stories from the second run start coming true then we're REALLY in trouble."
Shane Allen, Channel 4's Head Of Comedy, adds: "British drama seems particularly obsessed with murder and the past, often together. Black Mirror is a rare modern look at where society and individuals could be headed given the all-pervasive deluge of social media and technology. Charlie Brooker exudes that same pioneering spirit of Dennis Potter and Chris Morris with their daring, complex, compelling originality."
Annabel Jones, Managing Director of Zepporton, comments: "The success of Series 1 proves there's an appetite for satirical drama. Charlie is an exceptional writer and we are extremely excited and proud to be producing a second series of Black Mirror."
Meanwhile, Charlie Brooker's new spoof detective show - A Touch Of Cloth - is set to launch on Sky1 next month. He's also on the writing team of forthcoming two-part sketch show showcase Channel 4 Comedy Presents: Them From That Thing and is likely to return for a third series of 10 O'Clock Live next year.
The first series of Black Mirror is now available to buy on DVD.
Here's the trailer that was released for the first series of Black Mirror:
Charlie Brooker podcast interview
Share this page