ITV2 developing sitcom set in ancient Rome
ITV2 developing sitcom set in ancient Rome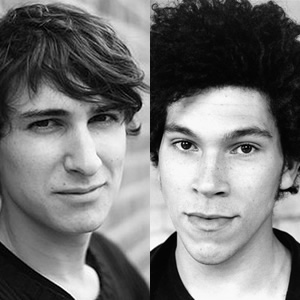 ITV2 is developing a new comedy set in ancient Rome, which channel controller Angela Jain is hoping will become a "channel-defining" sitcom that can emulate the success of E4's hit show The Inbetweeners.
A pilot episode of Plebs, which was filmed in Bulgaria earlier this year, has been deemed a success and trade magazine Broadcast is now reporting that it understands the channel is close to ordering a full series of the format.
The setting is not entirely new for sitcom, with a very similar ancient Italian setting having been utilised for smash-hit 1970s Frankie Howerd vehicle Up Pompeii! and its feature-film spin-off. However, Plebs - the Latin word used to describe commoners - is an ensemble sitcom, and is set to follow the lives of young people in ancient Rome.
The cast includes Friday Night Dinner star Tom Rosenthal and White Van Man and Trollied actor Joel Fry (pictured). Also appearing in the pilot were Gavin & Stacey and Psychoville's Adrian Scarborough as Claudius, with the character of Flavia played by Doon Mackichan from Smack The Pony and Taking The Flak.
ITV2's Angela Jain, who worked at E4 before switching sides, has made it publicly known she is looking for a new scripted series for the channel.
Broadcast says: "The period comedy is being closely guarded by ITV, but sources have indicated that it will aim to capture the young-skewing frivolity that catapulted E4's The Inbetweeners to huge success."
Plebs has been created by Sam Leifer for production company Rise Films. His previous credits include directing How Not To Live Your Life, and script editing the BBC university series Off The Hook. Also involved in writing the show is Tom Basden, whose other projects include Fresh Meat and Party.
ITV2 is currently on a drive to add more comedy programmes to its schedules, as presently the only home-grown comedic output on the channel is panel show Celebrity Juice. A recent call for participants has revealed the channel is also working on a new comedy hypnotism game show, which will be hosted by Rufus Hound.
Here is the original, full pilot episode of Up Pompeii! - originally broadcast in the Comedy Playhouse pilot strand - as written by Carry On scribe Talbot Rothwell:
Share this page