Stewart Lee to curate new Comedy Central stand-up showcase
Stewart Lee to curate new Comedy Central stand-up showcase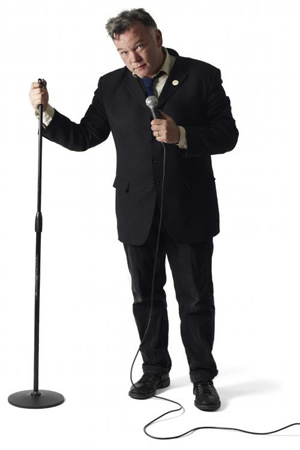 Comedy Central has announced the commission of The Alternative Comedy Experience, a new TV programme showcasing stand-up talent.
Stewart Lee will curate the 12-part series, which has been designed to promote 'cult' comedians who perform regularly on the stand-up circuit but are rarely seen on television.
Aside from a showcase of acts' stand-up and sketch material, Lee will also conduct interviews with each comedian so the audience can learn more about them and their inspirations.
The 30-minute episodes will be recorded at The Stand comedy club in Edinburgh during a single week July, for broadcast on the digital subscription channel later in the year.
Robin Ince, Simon Munnery, Maeve Higgins, Phil Nichol, Josie Long, Eleanor Tiernan, Paul Foot, Bridget Christie and Henning Wehn will be amongst the acts showcased, with more names due to be announced shortly.
The Stand venue has been picked as it is known for booking more experimental and alternative acts. This year, the club's Edinburgh Fringe line-up includes the likes of Daniel Kitson, Tony Law, Seymour Mace, Martin Mor and Wil Hodgson. The club has also been involved in a previous showcase format, with BBC Radio Scotland having recorded three series of ...At The Stand in its rooms.
Network executive Sarah Farrell says of this new commission: "This is the first time there has been a vehicle to show how funny and accessible 'alternative' stand-up comedy can be. The brilliant talent involved in this new commission, both on and off screen, will guarantee our viewers a unique and entertaining insight into a style of comedy rarely represented on television."
The Alternative Comedy Experience is one of many new home-grown projects in development at Comedy Central as the channel, much like Sky and UKTV, is investing heaving in new British comedy formats. Other new shows coming to the station include a second series of its sitcom Threesome and a new single-camera sitcom starring The Inbetweeners' Blake Harrison called Big Bad World. There are said to be about 20 new projects currently in development at the station in total.
Jill Offman, Comedy Central's Managing Director, says: "As the UK's biggest supporter of live British comedy, we are proud to present this innovative, award-winning group of alternative comedic talent to our loyal viewers. The Alternative Comedy Experience will be a strong addition to our growing roster of local British commissions, including Comedy Central at the Comedy Store, the second series of Threesome returning in autumn 2012, and the recently commissioned Big Bad World pilot."
The Alternative Comedy Experience will be directed by Tim Kirkby, who is also behind the camera on the award-winning Stewart Lee's Comedy Vehicle. Two more series of that show are in development, however the next (third) series isn't due until 2014, and the fourth won't arrive on air until 2016.
Writing in his newsletter in March, Lee - talking about the recommission of the BBC Two programme - said: "I hope to repay this unprecedented act of blind faith by donning my too tight jacket to hone another six hours of densely irritating stand-up over the next four years, spliced with aggressive [p=313]Armando [Iannucci]] grillings and obtuse filmic codas."
Here's a video featuring some of the acts that Stewart Lee invited to appear on the Red Button extras on the last series of Stewart Lee's Comedy Vehicle:
This story was edited on 11th June 2012 to add Jill Offman's quote, and indicate that Stewart Lee will be 'curating' rather than 'presenting' the series.
Share this page