Comedy Republic shorts series ordered by Sky Atlantic
Comedy Republic shorts series ordered by Sky Atlantic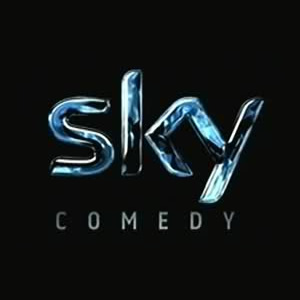 Following the success of Sky1 shorts strand Little Crackers, sister station Sky Atlantic has ordered its own comedy shorts series, Comedy Republic.
The 10 episodes, each running to 11 minutes in length, will feature the best upcoming comedy talent and new character comedy creations, in mock-documentary format.
Comedy Republic (a working title) is being produced by Baby Cow, the production company behind a number of new Alan Partridge programmes, which will also be broadcast on the channel.
Little Crackers has to date run for 2 series on Sky1, in the run ups to Christmas 2010 and 2011, consisting of short, mostly comedic, autobiographical playlets based on the childhood memories of stars as diverse as Barbara Windsor, Chris O'Dowd, Dawn French, Sheridan Smith and Stephen Fry.
A number of the shorts - notably those from O'Dowd and Kathy Burke - have proved promising enough to warrant full series orders. Moone Boy is expected to begin later this year, whilst Burke's Walking And Talking will premiere at the end of June.
Sky Head of Comedy Lucy Lumsden commented: "Inspired by the success of Sky1HD's Little Crackers, Sky Atlantic now has its own season of short form comedies that are all about unleashing the next great comic characters from the new and the known."
Naomi Gibney, Sky Atlantic's acting Channel Director, added: "With a raft of new comedies airing on the channel from 25th June, Sky Atlantic is establishing itself as the channel for bold, smart and grown up comedy."
Henry Normal, CEO and co-founder of Baby Cow, said: "God bless Sky Atlantic for giving so many people an opportunity to present new comedy. This is my dream show. I have been wanting to make this for 14 years."
Share this page