Richard Hammond to host new hidden camera prank show
Richard Hammond to host new hidden camera prank show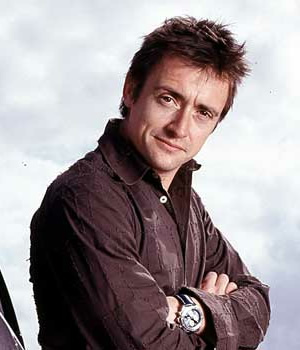 The BBC have ordered a major new six-part hidden camera prank show for its Saturday evening schedule.
Secret Service, which will be hosted by Top Gear presenter Richard Hammond and broadcast on BBC One, will involve a team of actors tricking members of the public into believing 'utterly ridiculous' things.
The BBC says: "In this funny, heart warming, and entertaining hidden camera show, Richard and his elite Secret Service team are here to help the people of Britain. If you have a mission for them, and it needs to be kept secret from someone (and then broadcast to the nation) they are the team for you.
"Whether you want to propose to your girlfriend, impress your teenage son or get back at your best mate - they'll complete your mission in the most absurd, extreme and ridiculous way they can. Whatever your problem, the Secret Service is, er... at your service."
The series has been developed at production company Initial by Richard Osman, Nick Samwell-Smith, Catherine Lynch, Andy Rowe and Richard Hammond. Osman, who is perhaps best known to viewers as Alexander Armstrong's sidekick on daytime quiz show Pointless, is also the Executive Producer behind shows like 10 O'Clock Live and You Have Been Watching. Andy Rowe is the Executive Producer behind Total Wipeout, the long-running but now axed assault course challenge show that was hosted by Hammond.
BBC Commissioner Mark Linsey says: "Richard has proved to be an enormous treat for the Saturday night audience with his own unique brand of humour, and I think the viewers are going to enjoy his Secret Service as much as they have Total Wipeout."
Nick Samwell-Smith, Creative Director at Initial, adds: "Following on from the great fun we've had with Total Wipeout, we're delighted to be working with Richard Hammond again on this exciting new hidden camera show, which will make for great family viewing on Saturday nights."
ITV1 is also developing a new prank show for Saturday nights called Fool Britannia, which will star Trigger Happy TV's Dom Joly.
Share this page