Comedy Central pushing further original UK projects
Comedy Central pushing further original UK projects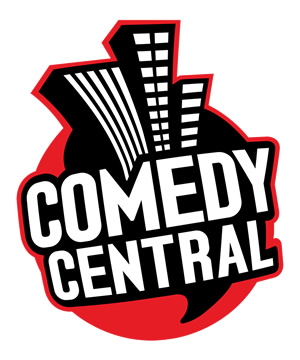 The British arm of Comedy Central - the American broadcaster best known for adult cartoon South Park - is to make a major push into original comedy content, with more than 20 new projects already at various stages of development, and 10 scripts ordered.
Having previously announced a desire to order a number of home-grown shows for the channel, Comedy Central executive Sarah Farrell has indicated to trade magazine Broadcast that they are now fully committed to the plans.
She told the publication: "This time next year, we will be doing as many of those projects as we possibly can. We are looking for things that are big, broad and accessible, with the laugh-out-loud factor that comes from big jokes and set pieces."
Previously known as Paramount Comedy, which itself helped to launch the careers of people including Simon Pegg, Matt Lucas and Peter Kay in the mid-1990s, the channel - jointly owned by Paramount Pictures and Sky - has over the past decade become far more known for repeat runs of classic and contemporary US sitcoms than for original British commissions.
Following a rebrand to the 'Comedy Central' name in April 2009, the channel's first sitcom commission was Threesome (below). Written by Tom MacRae and broadcast in October and November 2011, it was deemed a success by the digital channel, and will return for a second series this year. However, sources close to the production told British Comedy Guide that the process was being micro-managed by Paramount bosses in New York - the announcement of this array of projects would suggest that Threesome's success has allowed UK executives to take greater control. Farrell indicated that if the programme's second series is popular a third run could be up to 22 episodes in length.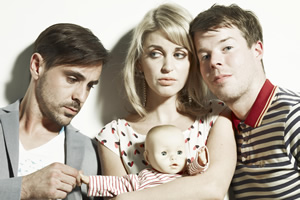 Details about most of Comedy Central's new projects are currently unknown, but Broadcast has revealed that one of the most advanced is a single-camera sitcom about a graduate who moves back in with his parents.
A pilot episode of Big Bad World, written by Joe Tucker and Lloyd Woolf - who have also created Sky1's new sitcom series Parents - will be filmed shortly.
The comedy is being produced by Objective Productions, with three of the team behind Peep Show reportedly on board. Tristram Shapeero, who has recently been working in the US and has credits including Happy Endings, Green Wing and I'm Alan Partridge, will direct, with Andrew Newman and Ben Farrell acting as executive producers. Five further scripts are already complete, should the pilot be seen in a positive light by Comedy Central bosses.
However, the channel's move into new productions has not come without setbacks. It was announced last month that Pete Thornton, the channel's experienced commissioner, has returned to the BBC to become a Creative Head of Comedy, and will oversee Comic Relief 2013.
Comedy Central is not the only digital channel currently working to increase its comedy output. Sky is currently investing multi-millions in creating new comedy formats, whilst UKTV channels Dave and GOLD are also increasing their comedy commissioning budgets, commissioning new series of high profile shows including Red Dwarf and Yes, Prime Minister in the process.
Share this page