BBC Three cancels White Van Man
BBC Three cancels White Van Man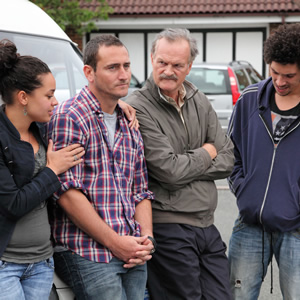 White Van Man, the BBC Three sitcom about a Manchester handyman, has been cancelled after two series as the channel appears to be attempting to realign its comedy output.
Starring Will Mellor as reluctant handyman Ollie, forced to forgo his restaurateur dreams and take up the family business, the ITV Studios-produced series was created and written by stand-up comedian Adrian Poynton.
The first series of White Van Man was commissioned by Danny Cohen, but broadcast from March 2011, shortly after Zai Bennett took over running BBC Three. The six-part run achieved an average audience figure of 750,000 - a healthy number for the digital station, and was swiftly recommissioned.
Speaking to British Comedy Guide, writer Adrian Poynton said: "It's a strange place to find ourselves really. We honestly believe we made a second series bigger, bolder and stronger than Series 1 and audience reaction seemed to back that up. The final episode of the series is a great way to end the show, although I did have a few more stories I wanted to tell... and a few final things to wrap up for the regular viewers. Sadly, it seems BBC Three wants to take its comedy output in another direction."
Meanwhile, American national network broadcaster ABC is currently producing a pilot for a White Van Man remake, starring Kyle Bornheimer in the role established by Will Mellor, and written by My Name Is Earl alumnus Bobby Bowman.
White Van Man was one of only four comedy programmes - alongside Mongrels, Him & Her and Russell Howard's Good News - that were not immediately axed upon Bennett's arrival at the channel, as series including How Not To Live Your Life and long-running hit Two Pints Of Lager And A Packet Of Crisps were brought to a close. Mongrels has also since been axed.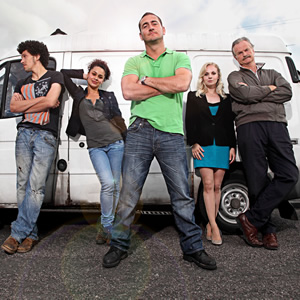 However, the second series, broadcast during February and March this year, struggled to attain the same ratings after being moved to a different day and timeslot. Neither White Van Man nor the first series of new channel favourite Pramface, which it was broadcast back-to-back with, performed as expected, with White Van Man achieving an average audience of 403,300 viewers. Repeats, particularly those in the competitive Friday night line-up, had consistently higher figures, but it would appear not enough to save the show from cancellation. Pramface, meanwhile, had been recommissioned before it had begun broadcasting.
The news of White Van Man's cancellation comes as BBC Three struggles to realign its comedy output under Bennett's control. Flagship commission World Series Of Dating, a hybrid comedy-reality series in which humour is derived from commentating on dating encounters as if they are a sport, has flopped after opening with an audience of just 320,000 viewers: the final two episodes of the 8-part run have been tucked away as a double-bill from midnight on the morning of Tuesday 8th May.
Meanwhile, the channel has ordered an unscripted sketch show pilot called Boom Town, another comedy-reality hybrid that will see real people from across the UK filmed for the apparent comedic value in their real lives and natural behaviour. The footage will then be edited and broadcast such that it appears they all reside in the same town.
Share this page