ITV order first new scripted comedies since 2008
ITV order first new scripted comedies since 2008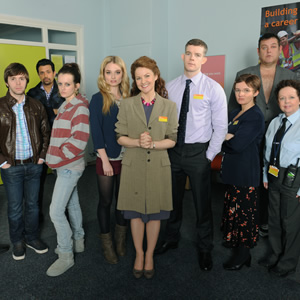 ITV has today confirmed that it has ordered a new pre-watershed sitcom from production company Big Talk, following a successful pilot.
The Job Lot, to be shown at 8:30pm on Thursdays when Coronation Street moves to Wednesday evenings, will be the channel's first new sitcom since 2008's Teenage Kicks. It is not expected to broadcast until 2013.
Written by newcomer writing trio Claire Downes, Ian Jarvis, and Stuart Lane, the series - filmed without a studio audience - was piloted earlier this year. It stars Russell Tovey of fellow Big Talk production Him & Her, and Miranda's Sarah Hadland as workers in a fictional West Midlands job centre.
The show, "about life, love and long-term unemployment", focusses on the relationships between the people who work there, and the people who don't work there - or anywhere else for that matter.
Big Talk boss and the programme's executive producer, Kenton Allen, said: "The moment I read the script I immediately thought The Job Lot was a comedy idea that captured the spirit of these times and could be the answer to ITV's ambitions to reignite primetime comedy on ITV1. We are all delighted with the pilot and can't wait for audiences to get to know the brilliant characters that lurk within Brownall Job Centre."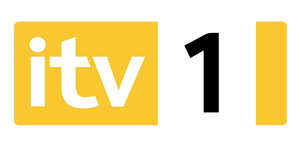 Meanwhile, Hat Trick Productions has been commissioned to produce Great Night Out for the channel.
The adult-oriented series has been created by Mark Bussell and Justin Sbresni, the duo behind The Royal Bodyguard, The Worst Week Of My Life, and one of ITV's last sitcom hits, Barbara. Joining them in writing the 6x 60-minute run will be Jonathan Harvey (Gimme Gimme Gimme) and Steve Turner.
Although both The Job Lot and Great Night Out are described as having a "warm tone", the latter is a post-watershed programme about four thirtysomething males gathering weekly for a night's drinking and partying in Stockport.
Elaine Bedell, ITV's entertainment and comedy boss, told trade magazine Broadcast that both series would build upon Benidorm's success of focussing on "blue-collar social backgrounds" as the channel looks to return to scripted comedy after financial turbulence.
She explained: "We dropped out of the comedy game and it feels like there has been incompleteness in the schedule. It's now the genre we want to make a big splash in. Comedy is difficult - it's risky, exposed and you need to hold your nerve when they come on air. We will not be too quick to judge."
Bedell also noted that the channel would be taking audience appreciation of the series into account, rather than merely judging their success on audience figures, and said that the channel was looking to order more sitcoms - as long as they can find the right scripts.
ITV recently affirmed its commitment to return to comedy with the appointment of Myfanwy Moore, a former producer of Little Britain, as its first comedy commissioner for nearly 2 years. It is also piloting a studio sitcom called Naked House, to star Jason Manford.
Share this page