BBC announce comedy-reality sketch series
BBC announce comedy-reality sketch series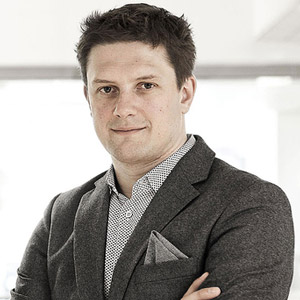 BBC Three boss Zai Bennett (pictured) has ordered a new reality series in the format of a comedy sketch show.
Following Wednesday's news that Channel 4 are looking for real members of the public to feature in a new comedy reality series, the corporation has announced that it is developing a similar reality-derivative format.
The pilot, provisionally entitled Boom Town, looks set to hark back to Jim Carrey's 1998 movie The Truman Show, as it focuses on real, unscripted people from up and down Great Britain, filmed for the comedy value in their natural behaviour.
The BBC say: "Whilst the place itself, Boom Town, will be entirely fictional, the people are real life characters and will appear to live there as a community. Fake road signs and carefully selected geography shots will all help create this illusion.
"Cast from all over the country, the characters will have their own catchphrases, eccentricities and larger than life personalities, none of which will be scripted for them; they'll be simply playing themselves."
Karl Warner, the BBC's head commissioner of entertainment programming said: "Boom Town will be the first sketch show to make stars out of real people. Some of the characters we've already met are laugh-out-loud funny and would sit well in any scripted comedy. BBC Three is always keen to try trying new things and this feels like an original proposition which we're looking forward to making."
Jonathan Stadlen, Executive Producer for Knickerbockerglory TV, the production company behind the show, added: "Using real people to create a documentary sketch show is a unique challenge from a genre point of view, but we are all really excited about working on such a radical departure in terms of form.
"Boom Town sets out to play on the conventions of the comedy sketch show - and I really hope we can pull it off. We are looking forward to working with Karl Warner and Zai Bennett to create a very different, and hopefully very funny, new genre of TV."
It is not yet known if or when the pilot, directed by Pineapple Dance Studios director Hannah Springham, may brodcast.
Share this page