Jo Brand hosting new panel show pilot
Jo Brand hosting new panel show pilot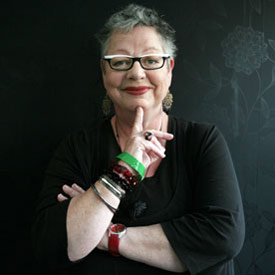 Jo Brand has been lined up as the host of a brand new panel show - all about classic comedy.
A pilot for the currently untitled project will be recorded later this month in central London, with guests including comic actor Miles Jupp.
Producers say the new programme includes "silly games, banter, and clips from some of the funniest TV shows ever made", and invites contestants and audience members who know their Gavin & Stacey from their Only Fools And Horses, and their Fawlty Towers from their Office.
Although no further details have been confirmed at the time of reporting, the new format is believed to be a pilot for digital repeats channel GOLD, which has secured a "double-digit millions" budget for its own original programming commissions to mark its 20th year on air. The station began life in 1992 as UK Gold, and last month announced it had ordered a new, revived series of hit 1980s satire Yes, Prime Minister.
Whilst Brand presented docu-stand-up series Jo Brand's Big Splash for GOLD's sister channel, Dave, in September last year, GOLD themselves have covered this territory in the past.
2006 saw the channel - then known as UKTV Gold - broadcast 5 part comedy quiz show The Sitcom Showdown. Each episode saw two teams of fans, assisted by one celebrity proponent, battle in a number of rounds of trivia and general knowledge related to their chosen favourite sitcom, for that show to be named the greater of the two - for example, the first episode saw 'Allo 'Allo! win over Absolutely Fabulous.
The format was covered at much the same time by BBC Radio Wales panel show Jest A Minute, which was hosted by Rhod Gilbert.
Tickets for the pilot, which will be recorded at the RADA Studios, are available now
Share this page