Swedes to produce QI adaptation
Swedes to produce QI adaptation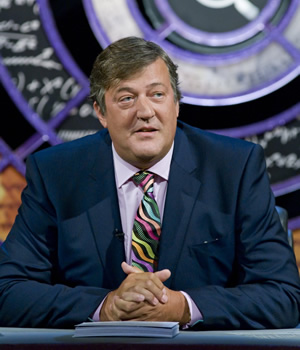 Hit BBC Two panel game QI will be adapted for Swedish television this autumn.
Broadcaster SVT has ordered the series, making Sweden only the second country to attempt to make its own version of the intellectual panel game. An adaptation in the Netherlands lasted just 8 episodes from December 2008.
The Swedish version is to be hosted by comedian Johan Wester. It is being produced by Anders Lenhoff, who has had previous experience adapting British panel shows, having been behind the Swedish version of Have I Got News For You, known as Snacka om nyheter.
Lenhoff is also the producer of country's most successful comedy talk show, Robins, and of the original version of reality series Survivor. According to the official QI website, he "has also written a novel, discussed Swedish terrorism on a panel with the Minister of Justice, worked with the least successful Swedish political party leader of all time, made documentaries for Save the Children and raised two daughters with a lot of help."
Speaking to the website, Lenhoff commented: "Let's just say that I thought QI was a totally brilliant idea the moment I heard it; I share John Lloyd's idea that curiosity, seeking of knowledge and entertaining conversation can lead to a better world. Sort of. If nothing else, there is an appalling lack of curiosity, knowledge and entertaining conversation in the world today. Let's try to change that, in our own small way."
Many overseas territories already enjoy the original BBC QI programmes, including Australia (where it is broadcast on ABC1), New Zealand (Prime), and South Africa (BBC Entertainment). Numerous fan-run petitions have called for the series to be screened in the USA - with one having collected nearly 14,000 signatures to date - but to no avail.
The tenth British series of QI, covering topics starting with the letter 'J', will be recorded between May and June, and is expected to be broadcast toward the end of 2012.
The BBC's forthcoming Shakespeare season, part of the corporation's 2012 "Cultural Olympiad", will include a special episode of the panel show about "The Immortal Bard". It features Bill Bailey, David Mitchell and Sue Perkins alongside regulars Stephen Fry and Alan Davies.
A Series I episode on the subject of "Idleness", featuring Jeremy Clarkson, Dara O'Briain and Ross Noble, is also still to be shown. It was postponed when comments about industrial action made by Clarkson on an episode of The One Show caused controversy.
Share this page