ITV announce new sitcom pilot with Russell Tovey
ITV announce new sitcom pilot with Russell Tovey
STORY UPDATE: The Job Lot has been commissioned for a full series. Story Guide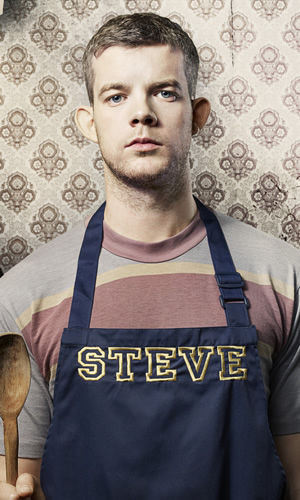 ITV1 has announced its first sitcom pilot commission since 2008, a comedy starring Russell Tovey as a Jobcentre worker.
Trade publication Broadcast reports that a non-broadcast pilot of The Job Lot will be produced by Big Talk Productions, the company behind BBC Three's Him & Her, in which Tovey also stars (as Steve, pictured).
Emma Rigby, best known for a role in Hollyoaks will also appear in the pilot, alongside Miranda and Horrible Histories star Sarah Hadland.
The Job Lot has been created and written by Claire Downes, Ian Jarvis and Stuart Lane, collectively known as Arkatim. It is the Birmingham trio's first commission, and is being produced by Hannah Pescod (Rev) and directed by Richard Laxton, who also heads Him & Her.
Its employment-search setting was previously explored by ITV in the highly successful Charlie Drake sitcom The Worker, which began in 1965 and lasted 13 years.
ITV was in past decades a comedy powerhouse to rival the dominance of the BBC, but has in recent years struggled to find the mildest success story. Its only current narrative comedy is Benidorm, which will return to screens on Friday for a fifth series, and its most recent other sitcoms, Teenage Kicks and Moving Wallpaper, both of which began a year after Benidorm in 2008, were cancelled by channel bosses after just one and two series, respectively.
However, ITV's Director of Television is former BBC One and TalkBack Thames boss Peter Fincham, who has executive produced series such as Green Wing, I'm Alan Partridge, The Day Today and Big Train, as well as commissioning many more. At the Edinburgh International Television Festival in August 2011 he admitted that ITV had "lost its nerve" for comedy, and hinted that the network - ITV1 in particular - would look to rectify this in coming months.
Share this page