David Walliams book Mr Stink to be made for TV
David Walliams book Mr Stink to be made for TV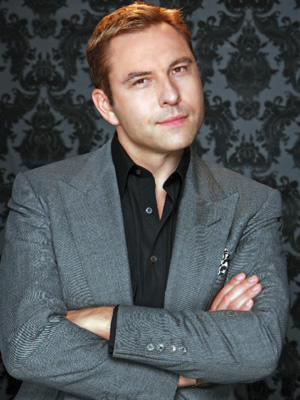 David Walliams (pictured) is adapting his best-selling children's novel Mr Stink to become a one-off TV comedy drama for BBC One.
Mr Stink is the Little Britain star's second children's novel. Since it was published in 2009, the comic book has sold over 250,000 copies, and is also currently nominated for a Blue Peter Book Award.
The comic is now adapting the tale to become an hour-long live action TV programme. Mr Stink follows the story of a smelly tramp who is befriended by a girl. Chloe sees Mr Stink every day, but she never speaks to him. When it transpires that he might be driven out of town, she hides him in her garden shed and we then observe as Chloe struggles to make sure no one sniffs out Mr Stink.
BBC One boss Danny Cohen says: "Mr Stink is a heart-warming, nose-clenching and funny tale which will appeal to viewers of all ages. It's brilliant to be working with David to bring his magical tale to BBC One". BBC Comedy executive Mark Freeland adds: "I am delighted that the BBC is continuing its relationship with the multi-talented David Walliams. Mr Stink has become an instant classic and it's so exciting to see it come to life on TV. Both my children would echo that. But then they both want parts, so..."
David Walliams comments: "I am beyond thrilled that BBC One is adapting my children's book Mr Stink into a family film. I have written the script, and can't wait to see actors bring it to life."
Filming on the show will take place later in the year, with the programme expected to be broadcast near Christmas. Details of the main cast is not yet known, but is expected to be announced shortly. What is already known is that Walliams himself will take on the role of the Prime Minister in the show.
Share this page