BBC Four to bring Bob Servant character to TV
BBC Four to bring Bob Servant character to TV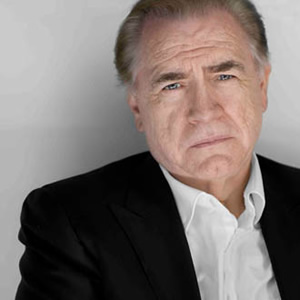 BBC Four has announced that it has commissioned Bob Servant Independent, a three-part comedy series based on the character made popular by Neil Forsyth's books and the hit BBC Radio Scotland comedy series, The Bob Servant Emails.
Set in Dundee, the TV series will follow the adventures of Bob Servant as he attempts to get elected to Parliament. Bob sells himself as a man of the people - despite not really liking them. He also has absolutely no understanding of the political process and uses the by-election campaign as an opportunity for self-promotion.
Veteran actor Brian Cox (pictured), who also starred in the radio series, will take the title role. Not to be confused with the star-gazing physicist of the same name, Brian Cox is the award-winning Scottish film and stage actor who has appeared in movies such as X Men and The Bourne Identity, and American TV shows including Deadwood and The Straits.
Cox says: "As a Dundee man I am very excited to be filming a brand new television comedy set in Broughty Ferry. With the comic writing skills of fellow Dundonian Neil Forsyth and the audacious spirit of Bob Servant, it shouldn't fail to capture the very essence of the unique East Coast humour."
Jonathan Watson, who will be familiar to Scottish audiences as the star of football sketch show Only An Excuse?, will play Frank, Bob Servant's political campaign manager and long-suffering best friend. The love-hate relationship between Bob and Frank is central to the show.
Also cast in the show is Holy Flying Circus and Mongrels star Rufus Jones, who will play a slick professional politician called Nick Edwards; and Philippa Edwards, who takes on the role of Nick Edwards' smart, no-nonsense campaign manager and wife, who is always two steps ahead of Frank.
Greg McHugh, the star of Gary: Tank Commander and Fresh Meat, will also appear in the series.
Creator Neil Forsyth says: "It's hugely exciting that Bob is making it onto the telly, and that Brian Cox is once again involved and leading a brilliant cast. He's been a supporter of the Bob Servant cause for a long time and I can't wait to see him stride about Broughty Ferry in character. To be honest, Bob would probably be disappointed that he's been overlooked to play himself, but even he would reluctantly accept Brian taking up the challenge."
Bob Servant Independent will be filmed on location in Dundee shortly, and broadcast on BBC Four later in the year.
Share this page