Andrew Lawrence joins fourth Stand Up For The Week series
Andrew Lawrence joins fourth Stand Up For The Week series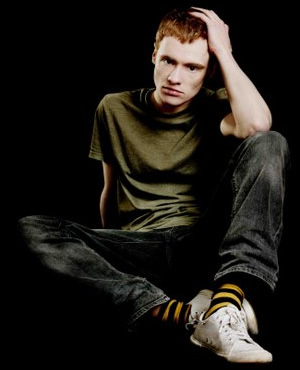 Channel 4 has ordered a fourth series of weekly topical stand-up comedy series Stand Up For The Week.
The ten part series, expected to begin in April, will again be recorded at the south London Clapham Grand venue, and will see acerbic comic Andrew Lawrence (right) join the regular line-up, replacing Rich Hall.
Hall was, by Series 3, the only member of the original line-up remaining. Returning to the Grand stage will be other Series 3 regulars Sara Pascoe and Josh Widdicombe, plus Paul Chowdhry and Seann Walsh. 8 Out Of 10 Cats team captain Jon Richardson will return as host.
Lawrence previously appeared on the programme as a guest performer, during the ninth episode of Series 2, which was first broadcast on Saturday 7th May 2011. The third series, which ran during November and December, saw the programme move to a Friday night transmission and the guest performer slot dropped from the format.
The following performance showcases highlights of Lawrence's show from the 2009 Brighton Comedy Festival.
Share this page