New P.G. Wodehouse adaptation for BBC One
New P.G. Wodehouse adaptation for BBC One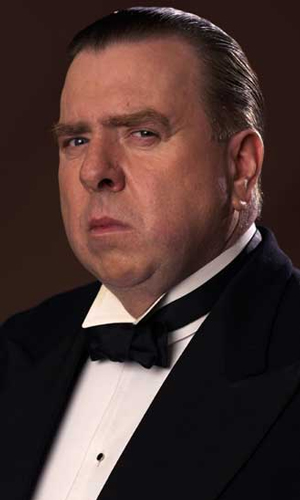 A new television adaptation of P.G. Wodehouse's Blandings stories has been commissioned for BBC One from production company Mammoth Screen.
The 6 x 30-minute series will focus on the author's creation of Lord Clarence Threepwood of Emsworth, the ninth Earl and owner of Blandings Castle. Lord Emsworth will be played by Outside Edge and Harry Potter actor Timothy Spall (pictured), with Absolutely Fabulous star Jennifer Saunders playing his formidable sister Connie.
Blandings has been adapted by Guy Andrews, from Wodehouse's original stories, which he dubbed 'the Blandings Castle Saga'. Fourteen novels and five story collections were published between 1915 and Wodehouse's death in 1975, with a further, Sunset At Blandings, uncompleted.
Speaking about the series commission, Andrews said: "Blandings Castle is dysfunction junction, the home of a chaotic family struggling to keep itself in order. Clarence Emsworth, ninth earl and master of Blandings Castle, yearns with all his soul to be left in peace; preferably in the company of his beloved pig, The Empress. But he never is. There is always someone who wants him to do something. Presiding over the blitzkrieg on his equilibrium is the baleful figure of his sister Connie, with whom he shares the house; at her shoulder is Clarence's brainless younger son Freddie and a panoply of friends, enemies, servants, spongers, private detectives, bookies and confidence tricksters.
"Only Beach, his loyal and long-suffering butler, provides consolation. Storm-battered Clarence, somehow never vanquished, occasionally makes everything right through an inspired or accidental intervention."
Head of BBC One Danny Cohen added: "PG Wodehouse was a comic master, and we are very excited about bringing his stories to life for a new generation of television viewers. I'm sure that the equally brilliant Timothy Spall and Jennifer Saunders will do justice to Wodehouse's work, and I hope Lord Emsworth can put up with all the noise of the production."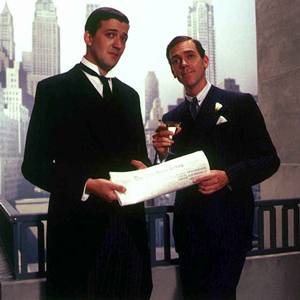 Previous Wodehouse adaptations for television have included the highly celebrated comedy drama Jeeves And Wooster, which ran on ITV between 1990 and 1993, starring Stephen Fry and Hugh Laurie.
A previous adaptation of the Blandings stories, entitled Blandings Castle, was written by John Chapman (Fresh Fields, Hugh And I) and broadcast on BBC1 in 1967 under the World Of Wodehouse banner.
Andrews quipped: "For any writer, it is the rarest privilege imaginable to have Wodehouse legitimately available as source material. Instead of just stealing from him as we usually do."
The Managing Directors of production company Mammoth Screen, Michele Buck and Damien Timmer, who will act as executive producers on the series, said: "Working with Timothy Spall and Jennifer Saunders to bring one of P.G. Wodehouse's best loved worlds to life is an absolute privilege. We're thrilled to be making a comedy series for BBC One, and delighted that Guy Andrews' scripts have brought such a talented team together."
The series, set in 1929, will be filmed on location in Northern Ireland later this year.
The following video gives a taster of the Wodehouse comedic style, as adapted by Clive Exton for Jeeves And Wooster.
Share this page