Sir David Jason directing BBC One sitcom pilot
Sir David Jason directing BBC One sitcom pilot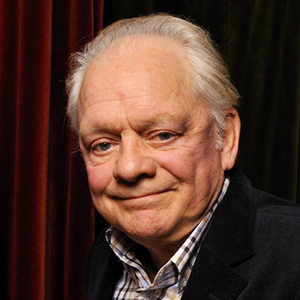 Filming has begun in Huddersfield for a new sitcom pilot, directed by on-screen comedy legend Sir David Jason.
Pearly Gates, written by Ben Sweet, a local of nearby town Netherton, is set around a struggling family-owned funeral business.
The Fast Show star Mark Williams is starring in the sitcom pilot, with former BBC Comedy boss and OFAH producer-director Gareth Gwenlan assisting Jason.
Writer Ben Sweet is himself a television director, who has played assitant directorial roles on Sir David's crime drama A Touch Of Frost, and the Terry Pratchett novel adaptations for Sky, in which Jason also stars. He previously wrote All The Way Up, a short 2010 comedy that Jason also directed.
Sweet told Huddersfield's Daily Examiner newspaper: "To pull in a great team like this and have BBC backing is an amazing achievement. The subject of death and the funeral business is something that's changed quite a lot over the years - it's not all sadness, sorrow and grieving anymore. There can be quite a lot of humour as we celebrate someone's passing.
"I thought of the idea of bringing a classic bit of British humour out of that scenario and creating a dysfunctional family of funeral directors who get up to a load of mischief as they go along. Watching everybody pull the script off the page, with sets being built and so on, it's really exciting to see it all come together."
Gwenlan commented: "Ben gave the script to David, who as a professional is always happy to help out new people. That's one of the reasons it was commissioned for a pilot, and David said he would like to direct it.
"I've worked with David on and off over the last 30 years and he asked me to come on board, as although he has directed the odd drama he's never done comedy. We've worked on the script over the last two months and it's ready to go. I've confidence in the script, I think Ben has come with a good old fashioned sitcom, which I have a feeling the audience might like."
Pearly Gates will not be the first sitcom either set around an undertaker's or in Yorkshire: Thora Hird and Christopher Beeny starred in 5 series of Yorkshire Television's sitcom In Loving Memory between 1979 and 1986. More recently, another Fast Show writer and star, Rhys Thomas, created the BBC Choice comedy Fun At The Funeral Parlour, which ran during 2001 and 2002.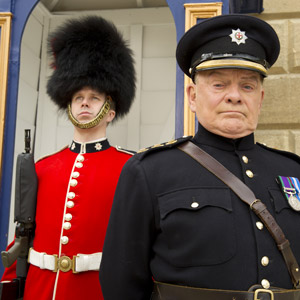 Meanwhile, Jason has commented on set that he has reservations about the potential sucess of a widely reported USA remake of Only Fools And Horses.
He told BBC News: "It might work but you've got to change it so much that, in the change, in order to Americanise it, do you lose the whole concept of the piece?
"The language will have to change so much, and there will be so many parts of the storyline you have to change. It's so London and so British, its humour, that you wonder."
He also conceded that his recent starring vehicle The Royal Bodyguard had not been the comedy hit that the producers had hoped: "You can't get it right all the time. We tried, we had a good go, we enjoyed doing it, and yeah, perhaps I think we didn't quite bring it off and it came in for quite a lot of harsh criticism.
"But there you are - if you don't put your head above the parapet you won't get it shot off. You've got to do that occasionally."
The following video clip is from The Royal Bodyguard:
Share this page