Dom Joly creating new hidden camera prank show for ITV1
Dom Joly creating new hidden camera prank show for ITV1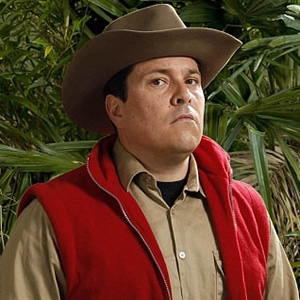 Dom Joly, who shot to fame in 2000 with Channel 4 prank show Trigger Happy TV, is creating a new series for ITV1.
The comedian has announced on Twitter that ITV1 has ordered eight episodes of Fool Britannia, a new hidden camera prank show created by him. A non-broadcast pilot was produced last year.
The star tweeted: "Just had eight part hidden camera show commissioned by ITV1 - for broadcast before X Factor Saturday night in October"
Joly said the show "will be filmed all over the UK so nowhere is safe (except Swindon, I'm not going to Swindon)". He added: "If you are in the UK you are now a legitimate target".
The comedian also confirmed to his Twitter followers that Fool Britannia will be a brand new show, with different characters from his previous prank shows. He wrote: "All new characters... so no big mobile, no fighting dogs, no old characters... that's why it is NEW".
Lee Connolly, ITV Studios' Creative Director of Entertainment, will act as executive producer for the series. He told trade magazine Broadcast: "Fool Britannia is a hidden camera show, which tests just how much the British public are prepared to suffer an annoying fool. We've travelled Britain with disguises and secret cameras ready to unleash Dom's fantastic array of bizarre and infuriating characters on the unsuspecting public."
Following a Comedy Lab pilot, the fast-paced Trigger Happy TV ran for two successful series on Channel 4 in 2000 and 2001, ending with two Christmas specials in 2003. Comedy Central USA also ordered its own 13 episode series under the same name, with Joly starring alongside an American cast in that show.
Following the critical and ratings success of Trigger Happy, Joly then moved to the BBC, signing an exclusive contract with the broadcaster said to be worth in the region of £5million. However, the shows he produced during this period were widely criticised. This Is Dom Joly, a spoof chat show for BBC Three, was met with confusion from viewers; whilst prank show World Shut Your Mouth, essentially an international version of Trigger Happy TV, struggled in the ratings in its Friday night BBC One slot and was axed after just one series.
The comedian has since moved into presenting documentary series for channels including Sky1 and UKTV, and is now a regular columnist for both The Times and The Independent.
It is believed ITV have ordered Fool Britannia as a replacement for TV Burp, the hit Saturday night show starring Harry Hill, which is expected to end after the next series. In a blog post earlier in the week, Hill made the strongest suggestion yet that he was ending the hit show after 11 years, saying: "The New (and, it seems last) series of TV Burp starts up on the 4th Feb and finishes 8 shows later at the end of March in a huge finale - SO MAKE THE MOST OF IT!!!"
Joly, responding to questions on Twitter, says he thinks Fool Britainnia "will never be as good as the superb TV Burp but I will give it my best".
Here are some typical Trigger Happy TV pranks...
Share this page