ITV orders new Keith Lemon series
ITV orders new Keith Lemon series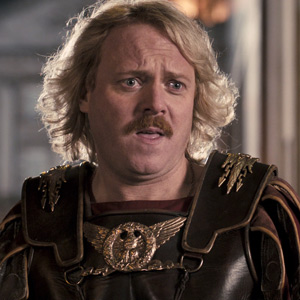 ITV1 has commissioned a new prime-time comic entertainment series starring Leigh Francis as his alter ego Keith Lemon.
Keith Lemon's Lemonaid, a six-part series due to be broadcast on Saturday nights later in the spring, will see Francis in character attempting to "solve the nation's problems one at a time in his very own special way. Whether it is finding love, getting a new haircut, performing with their favourite band, or getting their own back on their lazy husband, Keith will be helping people in ways only he knows how."
The format was piloted in October 2011 in front of a live audience at ITV's London Studios under the title Keith Lemon Kisses It Better. The show has been created by TalkbackThames, the production company that is also behind Celebrity Juice.
ITV says: "Each week, Keith will meet real people with real problems and - in his own inimitably mischievous and anarchic style – he will seek to tackle those problems and turn them on their head."
Keith Lemon adds: "I'm very excited to be in t' living rooms of the lovely ITV1 viewers with me new telly show Lemonaid. Solving people's problems and making dreams come true - making me look nice like Cheryl Cole like when she went out to 't troops. She's lovely in'it she not as fit as Kelly Brook though! If anyone has ever dreamed of meeting her let me know I can hook you up, I know her in real life. All't best!"
Production boss Dan Baldwin states: "Keith Lemon is about to demolish people's problems and make their dreams come true... and we should all be immensely happy about this. Keith Lemon's Lemonaid will be a great opportunity for the British public to interact with Keith on a whole new level. We want to reflect the great 'wish fulfilment' shows from yesteryear but add a very special twist of Lemon to ITV1's Saturday nights. We're delighted with the commission."
ITV comedy boss Claire Zolkwer comments: "We're absolutely thrilled to be bringing Keith Lemon to the wider ITV1 audience. He's been entertaining the ITV2 audience on Celebrity Juice for six series and his unique brand of naughty but nice is certainly going to bring some colour and fun to family Saturday evenings on ITV1. It's going to be proper bang tidy!"
ITV have been searching for another TV vehicle for the character of Keith Lemon since Celebrity Juice became a big hit for the network. The ITV2 panel show, which is fronted by the character, is currently gearing up to start its seventh series. During the last run the show attracted almost 2 million viewers an episode - very impressive ratings for a digital channel. The panel show is also currently being repeated on ITV1 on Saturday evenings.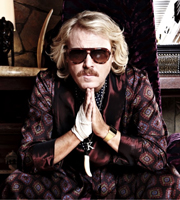 The network has previously used the character to host comic travel show Keith Lemon's Very Brilliant World Tour, and last year's music contest Sing If You Can. ITV also piloted a format called Keith Lemon's Bang Tidy Show last summer - a studio-based entertainment show involving celebrity guests - but have opted to develop the Lemonaid format further instead.
Meanwhile, independent of ITV, Keith Lemon - The Film is due to be released in cinemas this August. The movie will follow 'the irrepressible businessman' as he attempts to emulate his hero Richard Branson and make the move from his home in Leeds to begin a new life in London.
Share this page